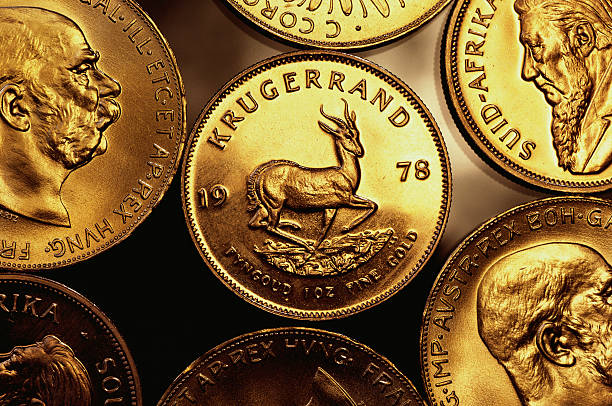 If you're looking to sell Krugerrands in South Africa, you might be wondering where to start. Krugerrands are gold coins that have been minted in South Africa since the 1960s, and they are highly valued by collectors and investors alike.
However, finding a reliable buyer can be a challenge, especially if you're new to the market. That's where this blog post comes in. We've done the research and compiled a list of the best places to sell Krugerrands in South Africa.
Whether you're looking to sell a single coin or a large collection, we've got you covered. We'll walk you through the process, explain what to look for in a buyer, and provide tips for getting the best price for your coins.
We'll walk you through the different options available, including dealers, online marketplaces, and pawn shops, so you can make an informed decision about where to sell your Krugerrands.
With our tips and advice, you'll be able to sell your coins with confidence and get the best possible price for them. So if you're ready to turn your Krugerrands into cash, keep reading to learn everything you need to know about where to sell Krugerrands in South Africa.
Where to Sell Krugerrands in South Africa?
Here are the 10 best places where you can sell your Krugerrands in South Africa:
1. The South African Gold Coin Exchange
The South African Gold Coin Exchange has long been lauded as the best place to sell Krugerrands in South Africa.
For years it has been the leading provider of physical investments for investors, collecting coins from all over the world and providing reliable purchase opportunities.
The Krugerrand is particularly unique since it was first minted in 1967 as part of an effort to allow any individual or institution to buy gold coins at an affordable cost.
Selling a Krugerrand to the South African Gold Coin Exchange ensures that you will receive top dollar value for your coin, backed by their more than 30 years of experience dealing with precious metals and physical assets.
Moreover, the process is secure and transparent: everything from buyer-seller agreements to payment processing can be handled securely online or via other means.
No matter if you are selling a small batch of coins or a large hoardᅳthe South African Gold Coin Exchange will provide you with exceptional service while guaranteeing a maximum return on your investment!
2. Rand Refinery
Positioned in the heart of the South African gold and silver mining industry, Rand Refinery is widely viewed as one of the best places to sell Krugerrands.
Located on 1 Refinery Rd in East Rand Pty Mines, Germiston, 1400, the refinery has established itself as a leading provider of high-quality precious metals services over its 95-year history.
With their secure storage facilities and expertise in refining and managing gold coins, buyers who come to sell Krugerrands will benefit from reliable processes that safeguard their transactions.
The reputation of Rand Refinery also means that they are better able to pay higher prices than other outlets across South Africa for Krugerrand coins due to their exclusive access to key international markets.
3. SA Bullion
SA Bullion is another great place to offload your Krugerrand gold coins in South Africa. Their shop, located on the first floor of Brickfield Canvas on 35 Brickfield Road in Woodstock, Cape Town, makes the process easy and convenient for all customers.
Their knowledgeable staff can provide you with an accurate appraisal of your coins so that you know exactly what kind of return to expect from selling them.
SA Bullion prides itself on stocking some of the finest Krugerrands available and offers competitive rates to interested buyers and sellers alike.
With their top-notch customer service and undying commitment to providing a seamless transaction experience, SA Bullion is undoubtedly one of the best places to sell Krugerrands in South Africa.
4. The Scoin Shop
The Scoin Shop is a favourite destination for anyone looking to find the best place to sell Krugerrands in South Africa.
Not only does it have an extensive selection of authentic coins and precious metals, but its experienced team of certified professionals can help assess your items and get you top dollar on the sale.
It also guarantees competitive pricing on all products and provides complimentary appraisals of any Krugerrand that they are considering buying.
Moreover, each purchase comes with a verification certificate from an independent third-party laboratory so customers can rest assured that their investment is protected.
The shop's commitment to providing the highest quality service makes it one of the most trusted sources for selling Krugerrands in South Africa.
5. Bullion Gold Buyers
If you are looking to sell Krugerrands in South Africa, you should consider taking your business to Bullion Gold Buyers.
They are a well-respected and trusted source for precious metal sellers, offering competitive rates and efficient market knowledge.
Whether you're selling one or more coins, Bullion Gold Buyers can provide the best possible return on your investment.
Their experienced team will analyse current market trends to ensure that buyers receive fair value for their holdings.
With years of experience, their staff is adept at assessing the quality of Krugerrands and providing accurate estimates on how much they could fetch when sold through the platform.
No matter where or from whom you bought your Krugerrands, Bullion Gold Buyers offer an excellent service that ensures you get the best prices available in South Africa!
6. Gold Reef City Mint
Want to sell your Krugerrands in South Africa? Look no further than the Gold Reef City Mint, a well-known and trusted gold refinery.
Located in Johannesburg, it is one of the best places to offload Krugerrands, since its team of highly experienced goldsmiths guarantees an honest and accurate market price for all buyers.
The process is simple – simply take your Krugerrand in person, or send it through post/courier – and within just 48 hours after receipt by Gold Reef City Mint you will have received cash payment into your account.
With secure storage facilities onsite and strict security protocols in place, you can rest assured they are committed to offering customers the safest way to buy and sell Krugerrands.
7. South African Mint Company
The South African Mint Company is the premier destination for people interested in selling Krugerrands in South Africa.
Established as a wholly-owned subsidiary of the South African Reserve Bank (SARB), they have been at the forefront of coin production and minting for over 120 years, with a well-deserved reputation as one of the best places to sell Krugerrands on the continent.
They not only specialize in producing legal-tender circulation coins and bullion products but also provide collectors and investors with commemorative coins, as well as rare collectables that are highly sought after by coin connoisseurs.
8. Investgold
When it comes to buying and selling Krugerrands in South Africa, Investgold is one of the best places to go.
With over 2 decades of experience providing quality gold products to customers, they have become a highly trusted name in the industry.
Their selection includes more than just Krugerrand coins, but also bars and other forms of South African Gold.
Every piece has been meticulously inspected for purity, so you can rest assured that you are getting only the highest quality product when dealing with Investgold.
On top of this, their prices are extremely competitive making them an excellent option for those looking to buy or sell Krugerrands in South Africa.
9. Gold Rush Gold Exchange
The Gold Rush Gold Exchange is renowned for offering competitive prices and providing a secure, honest transaction between seller and buyer.
By selling through this company, you can be sure that you will receive an accurate valuation for your coins and be satisfied with top-class customer service from experienced staff.
With a selection of payment options ranging from cash to bank transfers or digital wallet transfers, there is an option to suit all needs.
Plus, with secure delivery alternatives available directly from the company itself you can rest assured your valuable items will arrive securely at their destination; so why not make sell your Krugerrands at the Gold Rush Gold Exchange today?
10. AUREX 79
AUREX 79 is one of the few licensed Gold Bullion traders in South Africa, and with an established track record for impeccable customer service, AUREX79 can assure you that selling your Krugerrands will be a smooth transaction yielding maximum value.
The team at AUREX79 are experts in assessing the exact value of each coin based on its current condition as well as taking into account age and rarity – leaving you sure that you have secured the best possible price when selling your coins.
With secure payment processing facilities, transparent fees and no hidden costs, their discreet services make them the ideal choice when considering places to sell your Krugerrand coins.