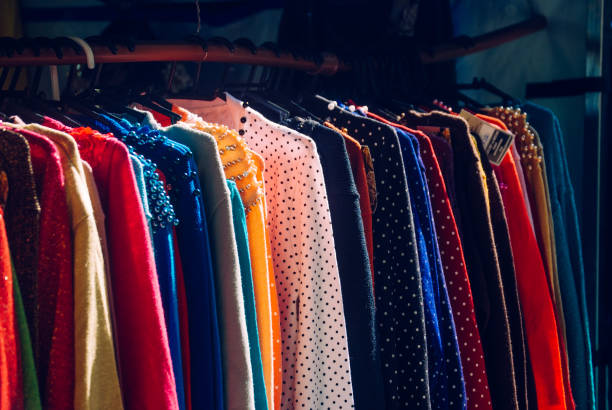 If you love shopping, then thrift stores in Cape Town are the place to be. Thrift stores have become increasingly popular and if you are looking for a good deal, it's best to shop at your local thrift store.
A thrift store is a second-hand clothing store that sells clothing and other articles of clothing. It is usually run by a non-profit organization or charity and they primarily sell used clothing.
There are many different types of thrift stores in Cape Town and they range from very small shops to large department stores that sell everything from clothes to furniture and home furnishings.
You can find anything from classic styles to modern designs, but remember that most items are sold for a fraction of the original price.
When shopping at thrift stores in Cape Town, you will find that there is no shortage of bargains on offer.
Many people like to shop at these stores because they can buy items at unbeatable prices and save money over items that could cost hundreds or even thousands of dollars in retail stores.
You will also find many items that were never even worn or used before being sold at the thrift store.
Best Thrift Stores in Cape Town
1. Nevernew
If you're looking for something new, something different, and a little bit quirky to wear, then head to Nevernew in Cape Town.
Housed in a bright space on 15b Lower Main Rd, Observatory, Nevernew is one of the most popular second-hand clothing stores in Cape Town.
Their racks are bursting with vintage gems, so it's best to take your time and enjoy the thrill of finding something beautiful at a much lower price than retail.
They also have an extensive collection of jackets, dresses, and casual tops for men and women.
This thrift store is a favourite amongst the locals who are looking for something vintage and cool at affordable prices.
The selection of clothing items varies from day to day and the stock is always changing, so it's a good idea to visit often if you want to get your hands on something special.
Address: 15b Lower Main Rd, Observatory, Cape Town, 7925.
2. Secondhand Rose
Secondhand Rose is a vintage clothing and accessories shop in the heart of Cape Town's Warwick St, Claremont.
The store offers a wide range of vintage-inspired clothing, along with secondhand clothes and accessories.
The shelves are bursting with goodies, many of them at bargain prices. There's a huge range of clothing, from formal to casual and everything in between.
You can browse through the racks for hours and find something new every time you visit. And then there are all the household items and toys!
Secondhand Rose also has a website where you can shop.
They have their collection of clothes called 'The House Collection' featuring custom-made and one-of-a-kind pieces designed by the shop owner, as well as hand-selected vintage items.
Address: 8, Grove on the Square, Warwick St, Claremont, Cape Town, 7708.
3. U-turn Charity Shop
U-turn is a chain of charity shops that sell donated clothes, furniture, and other household goods.
U-turn Charity Shop is a great place to pick up some good quality second-hand clothing, as well as to support a worthy cause.
The shop is open from Monday to Saturday, 9 am until 5 pm, and is located at 41 Lansdowne Road, Claremont.
U-turn Charity Shop sells men's, women's, and children's clothing in addition to shoes and accessories such as belts and handbags. Other items include books, household linen, kitchenware, and toys.
The shop stocks good-quality items like new clothes with tags still attached, or you can find designer labels among the rails of clothing.
If you're looking for something specific you can enquire about your needs at the shop, and they will keep an eye out for you while they do their shopping rounds.
Address: 41 Lansdowne Road, Claremont, Cape Town, 7708.
4. Oasis Charity Shop
With four stores situated around the Cape, Oasis Charity Shop is the perfect place for you to get a few bargains and help those who are less fortunate at the same time.
With a wide range of products, including clothing, books, and even furniture, there is something for everyone on offer.
Plus, with several themed weeks throughout the year, be sure to keep your eye on what's happening!
They also collect donations for their thrift store, so if you have clothes or other items to donate, you can get in touch with them to arrange a collection.
This thrift store is open from Mondays to Saturdays between 9:00 and 17:00. They accept cash as well as credit and debit cards.
Address: Cnr Lee Road and, Imam Haron Rd, Claremont, Cape Town, 7708.
5. Salvation Army Charity Shop
Cape Town is a great city to shop in. It's vibrant, cosmopolitan, and has loads of things to see and do.
But where do you go to find unique, quality goods at affordable prices?
The answer is the Salvation Army Charity Shop at 39 Voortrekker Rd, Townsend Estate.
It's a small store with a surprising amount of inventory. You can find really good quality clothes for less than R100.
The items are almost all second-hand, but there are also some new items that you might be able to get for free or as low as R10.
The Salvation Army donates 100% of its proceeds from sales to the social justice causes it believes in, including shelter and emergency relief for the homeless, drug rehabilitation programs (with an emphasis on mental health), and youth development initiatives.
Address: 39 Voortrekker Rd, Townsend Estate, Cape Town, 7460.
6. Lakeside Clothing
Lakeside Clothing is one of the most popular second-hand clothing shops in Cape Town.
Lakeside Clothing in Lakeside Village is a massive store that has been around for many years and is packed with good second-hand items, as well as designer labels.
The store is marked by a huge pink sign on the outside and it's impossible to miss. The staff is friendly and helpful.
You'll find a good selection of everything from bikinis to ball gowns, baby gear to belts, and jeans to jewellery. Lakeside Clothing has something for every style and budget.
Lakeside Village stocks new and pre-loved clothing for the whole family. It also has a large selection of baby and kiddies' clothing, shoes, toys, books, and fancy dress outfits.
This store hosts regular specials to clear out excess stock so you can score some real bargains.
Address: 105 Main Rd, Lakeside, Cape Town, 7945.
7. Retrostash Clothing
Retrostash Clothing is situated in Observatory, where they stock a wide range of second-hand clothing and accessories.
From vintage Ralph Lauren Polo shirts to Lanvin sneakers, you can find almost anything here. Their stock consists of mostly men's clothing, but they do have a small selection for women too.
They've got a lot of different items, from button-down shirts to blazers to pants to skirts to dresses. Some are new with tags, some are in good condition and some are very worn.
You can find shirts for R50, jackets for R30 and trousers for R60. There are also a lot of handbags, scarves and other accessories. You can find leather handbags for around R200.
Address: 45A Kloof St, Gardens, Cape Town, 8001.
8. Simply Seconds
Simply Seconds is a second-hand store in South Africa that specializes in the sale of pre-loved clothing and accessories.
The company has six stores across Cape Town, with the most prominent one located on Long Street.
If you are into vintage shopping, this is the place for you!
Simply Seconds has a few different sections. The clothes in some sections are slightly more expensive than others, but everything is still very cheap.
Their main section is usually filled with clothes that are well-known brands and high quality.
They also have a vintage section where they sell vintage jewellery, dresses, and other items.
Address: Unit 3, 394 Voortrekker Rd, Maitland, Cape Town, 7405.
9. Hidden Treasure
Hidden Treasure thrift store is located in cape town, South Africa. No matter where you are in the world, there's nothing like a good old-fashioned vintage shop to bring out your inner magpie.
Whether you're after a pair of Levi's or a vintage Chanel jacket, you're bound to find something you like here.
In addition to clothing for men and women, you can also find homeware, toys, and furniture. They also have an in-house coffee shop, where you can relax with a cup of freshly brewed coffee or a homemade cake.
This is a great place to come if you're looking for a second-hand dress for that special occasion.
Their stock changes daily, so it's worth popping in regularly to see what they have available.
This thrift store is open Monday through Saturday from 8:30 am to 5 pm at Shop No 5, Checkers Center, Main Rd, Muizenberg, Cape Town, South Africa.
Address: Shop No 5, Checkers Center, Main Rd, Muizenberg, Cape Town, South Africa
10. Junk and Disorderly
When it comes to thrift stores in Cape Town, you really can't go wrong.
One of the best second-hand clothing is Junk and Disorderly, with two locations in the city.
The Hout Street branch is tucked away in a building on the corner of 368 Albert Rd, Woodstock, but it's well worth a visit.
As well as clothing, Junk and Disorderly sells vintage trinkets, accessories, and vinyl records.
Address: 368 Albert Rd, Woodstock, Cape Town, 7915.