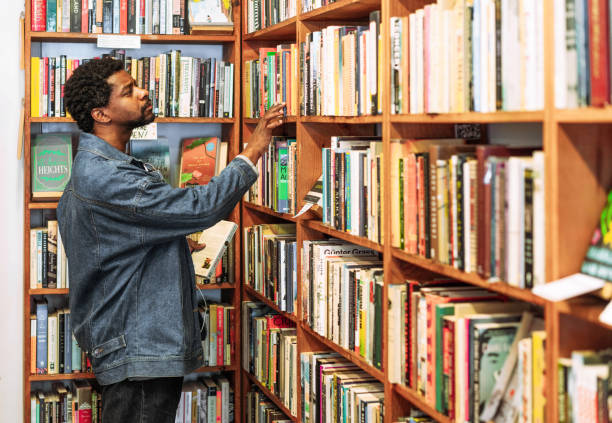 Are you looking for second-hand bookstores in Johannesburg? One of the best ways to support local booksellers is to buy second-hand books.
Book stores in Johannesburg are full of used books that you can buy for cheap and use for study, pleasure, or even to decorate your home.
If you are looking for a good read and have plenty of time on your hands, then you should consider visiting one of the theses best second-hand bookstores in Johannesburg.
These old bookstores offer a massive variety of books that you cannot find in the normal book retail store. If you are lucky, you might even stumble upon an antique book worth some money.
The only thing is that most of these second-hand bookstores do not entertain online or phone orders, so you will have to physically visit them to make your order.
Best Second-Hand Books Shops in Johannesburg
There are many reasons why people choose to buy second-hand books. One of the best reasons is that they are cheaper than buying new books which can be very expensive when you are a student or a low-income earner.
Some people also choose to buy second-hand books because they value their environment and do not want to contribute to all the waste that comes with manufacturing new books.
To help you find the best second-hand book stores in Johannesburg, here is a list of some of the best places where you can get quality second-hand books:
1. Collectors Treasury
Collectors Treasury is a second-hand book store situated at CTP House, 244 Commissioner St, City and Suburban, Johannesburg, 2001, South Africa.
It's filled to the brim with fascinating titles from all genres and periods, including the works of famous authors alongside rare and old books that seem to have been forgotten by time.
The range and variety of books available at Collectors Treasury can be a little overwhelming at first, but the friendly staff is always happy to help you find what you're looking for – or lead you down an unexpected road where you might stumble upon something even more interesting.
Collectors Treasury also has a selection of notebooks, diaries, journals, and other items of stationery, as well as collectables like postcards and vintage posters. They'll also make custom notebooks if you want them to.
They're open every day except Monday, so if you happen to be in Auckland Park during the week, it's worth popping by for a look around. You may just find something interesting!
2. Bookdealers of Melville
Bookdealers of Melville is a second-hand bookstore situated at 12 7th St, Melville, Johannesburg, 2192, South Africa. They have thousands and thousands of books to choose from.
From non-fiction to fiction, from textbooks to coffee table books. The owner has been collecting for over 30 years and still counting. You will find your favourite author here!
This is the place where you will find that rare book you were looking for or that out-of-print book you heard about but could never find.
If they don't have it in their store, they can try to get it for you and if they can't get it for you, they will know where to look so that you can get your hands on the book you are looking for!
3. Books Galore
If you are looking for a place to find your next favourite book, look no further. Books Galore located at Lonehill Shopping Centre, Lonehill Blvd, Lone Hill, Johannesburg, 2062, South Africa is the perfect place to start your search.
This store has an extensive selection of second-hand books, but they also usually carry new titles. The books are categorized by genre and author and are priced very reasonably. The books here range from fiction to history, art to biographies, and everything else in between.
A treasure trove of second-hand books, from paperbacks and hardbacks to textbooks, rare editions, coffee table books, and more. The shop is neatly organized into sections such as crime, fiction, or art. You'll find all the regular bestsellers and some real gems amongst the stacks.
4. Book Fish
Book Fish is a second-hand book store that is located at 4 Emerald St, Kensington, Johannesburg, 2094, South Afri.
The store consists of a collection of books that have been donated to the store.
There are thousands of books on the shelves, and many will be very surprised by what they find.
The idea behind Book Fish is to give a second chance to famous authors and award-winning books that would otherwise be thrown away.
All the books are sourced from donations, so they're all in excellent condition. You can find everything from novels to academic textbooks and even children's books.
This shop also sells DVDs and CDs, so you can make a full day of it by visiting Book Fish.
5. Ferndale Textbooks
Ferndale Textbooks is situated at 47 Oxford St, Ferndale, Johannesburg, 2194, South Africa.
They sell a wide range of pre-loved textbooks for all academic levels. They also sell other university-related materials such as stationery and study material.
The best part about the Ferndale Market is that the books are sorted by category so it's easy to find what you're looking for.
There are sections for art, design, architecture, business, computers, and software, education, fiction (my favourite), and a few others.
It's a fairly small store with a few rooms of books but it has an impressive collection.
You can find some amazing books here at bargain prices – you can buy many textbooks here for your university classes and you will always find them cheaper than anywhere else.
6. Kalahari Books
Kalahari Books is probably the best second-hand bookstore in Johannesburg. It's a big store with three locations; 2 Dunottar St, Orange Grove, Johannesburg, 2192, South Africa.
There's parking at all three locations, but they're all quite far from the city centre.
The stock is pretty decent; they've got a lot of sci-fi and fantasy stuff as well as non-fiction on many different topics.
They also carry some comics. South African history enthusiasts they've got a whole section for historical works, including older books that can't be found elsewhere.
7. Bookdealers BluBird
Bookdealers BluBird is a second-hand bookstore in the heart of Johannesburg CBD. They have an extensive variety of both fiction and non-fiction for adults and children, with a wide range of topics, including art, business, cooking, computers, crafts, lifestyle, medicine, psychology, and self-help.
They also have a great selection of educational products such as study guides and revision material for school students.
To top it all off they have a children's section filled with toys that are great for kids of all ages! Their store is full of handpicked gems that you'll find nowhere else!
Each time they buy books they ensure they are in good condition and that they come from reputable sellers. In addition to this, each book is tagged with its condition so you know exactly what you're getting.
8. Adam's Books
If you are into second-hand bookstores then check out Adam's Books in Rosebank, Johannesburg. It is one of the best bookstores in Johannesburg.
Adam's Books is a great place to start when thinking about second-hand bookstores in Johannesburg. It's located at Shop 32, Swartkoppies Rd, Alberton, Johannesburg, 1452, South Africa.
They have built a reputation around selling only quality books. They also have an online store where they sell second-hand books at very reasonable prices and deliver anywhere in South Africa.
The range of books available is exceptionally vast. The prices are very affordable (some books can be bought for as little as R5) and the staff is always willing to help you find what you are looking for. The atmosphere is also great and everyone who works there is always so friendly.
9. The Neverending Bookshop
It's hard to resist the allure of a good bookshop and The Neverending Bookshop is one of the best second-hand bookshops in Johannesburg.
The Neverending Bookshop is an independent bookstore with an incredible used book collection. They have over two thousand different titles on offer, including fiction, non-fiction, textbooks, biographies, and much more.
Their selection incorporates both new and old books and their pricing structure ensures that the price you see is the price you pay.
The store itself is small but cosy, with plenty of seating so you can read a chapter or two in peace. There is a lot to choose from at The Neverending Bookshop so it's best to plan your visit so as not to miss out on any hidden gems.
10. The Book Place
The Book Place is a second-hand bookstore on Coachman's Crossing, Peter Place, Bryanston, Johannesburg, 2021, South Africa.
The Book Place stocks books on all subjects and caters to every age group. They aim to provide good quality books at affordable prices.
Book Place buys and sells all kinds of books: fiction, non-fiction, textbooks, and rare books. They also sell CDs, DVDs, vinyl records, and magazines. The stores also have a cafe where they offer coffee and snacks, including sandwiches and quiches.
It's a great place to visit if you're looking for old books, especially textbooks. The vast majority of their books are in English but they do have some in Afrikaans and other languages as well.