One of the reasons Tanzanians get insurance is to safeguard themselves as well as their assets from unanticipated events. These events can eat up a big portion of their budget, something they would want to avoid. As a result, insurance is required.
Insurance protects people and businesses assets and possessions against potential dangers that may cause them to lose everything.
There are top Health insurance Companies in Tanzania that may assist those who want to protect their future from such calamity.
However, you must know what you are searching for, how the insurance agency operates, and how to choose the best one. To do so, there are certain aspects to consider when selecting an insurance provider.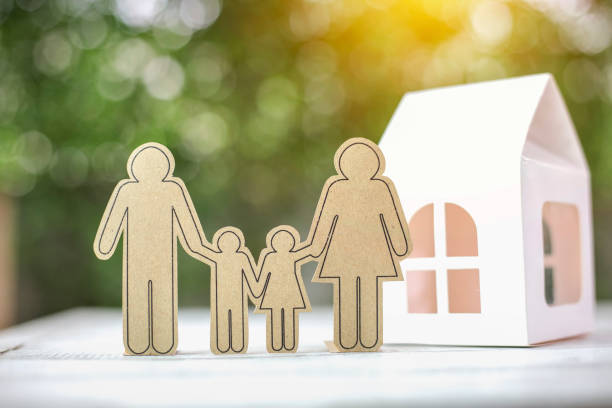 Considerations Before Choosing an Insurer
These factors are necessary to avoid being swayed by -for instance- fancy branding.
1. The Image of the Company
You should look for reviews and breaking news about the brand on the internet. This is due to the fact that the company's track record should offer you a sense of its strengths and capabilities.
2. Legal Recognition
The insurance firm you choose must be legally licensed and certified by the Tanzania Insurance Regulatory Authority (TIRA).
3. The Coverage
This is an important consideration when choosing an insurance provider. Choose the coverage that best meets your requirements. For example, if the insurance provider does not cover specific conditions, such as business concepts, it is a hint that you should move your business elsewhere.
4. Financial Stability and the Price Factor
It is critical to learn how the insurance business performs amid a weak economy and how this might effect you. Examine stock ratings and business resources to find the information you're looking for.
When searching for and ultimately selecting an insurance provider, you may want to consider the pricing element as well. In other words, if the price is reasonable, buy it. If it isn't, look elsewhere.
Best Insurance Companies in Tanzania
1. Jubilee Insurance Company Ltd
Jubilee Insurance Company of Tanzania is one of the leading insurance firms in the nation, with a primary concentration on general insurance and special risks, life assurance and annuities, health insurance, asset management, and pension management.
They provide the following insurance policies:
Plan for Investing Income
Three payment plans are available.
Travel protection insurance
corporate savings strategy
Education investment strategy
Endowment strategy that is adaptable
Term insurance policy
Policy for electronic equipment
 2. Mayfair Insurance Co. Tanzania Ltd
Mayfair Insurance is the private sector leader. The Company provides non-life insurance solutions to its clients across the country. Mayfair Insurance inspires complete trust, assuring customers that it has their best interests at heart.
In an industry where security is key, their product offerings and claims processes are fully transparent.
Overall, Mayfair Insurance provides customers with a sense of empowerment that comes with financial independence through a wide range of well-priced products and a seamless user experience.
They offer the following policies:
Business Insurance plan
Insurance plan
Auto Insurance plan
Home Insurance plan
3. Jubilee Life Insurance
Jubilee Life Insurance offers a wide array of comprehensive healthcare plans to cater to the healthcare needs of individuals and families.
Jubilee Life Insurance is considered a trusted insurance company and wellness partner in the industry and works intending to secure the financial and medical future of its customers.
Individual health insurance from Jubilee Life covers medical expenditures incurred abroad, medical evacuation and repatriation costs in the event of illness or accident.
Sick leave costs Emergency return home after a family member's death. They also provide life insurance with burial benefits. Still serving corporate policyholders, they address staff health concerns.
4. Sanlam General Insurance
One of the best providers of general insurance, Sanlam General Insurance, is well-known to have achieved remarkable developments by launching some great insurance products not only for the corporate but also for rural customers.
It offers a wide range of health insurance products, which can easily match the requirements of most people.
The company has a network of more than 13 branches spread across 26  Tanzanian regions and caters to the needs and requirements of its policyholders through 24*7 customer support services.
The company offers customized insurance products to the SMEs and rural customers in Tanzania
5. Sanlam Life Insurance (T) Limited
Sanlam Life Insurance offers a wide range of life insurance and specialty products to cater to the needs of every individual. The company operates a pan-Tanzania network with more than 13 branch offices.
Sanlam Life Insurance has maintained a good reputation in the market due to its hassle-free claim settlement process.
Sanlam Tanzania provides financial protection to people, families, and organizations. Personal Life Insurance products provide you peace of mind that your family will be taken care of if you die.
So your death would not burden your loved ones financially. The funeral cover ensures that your loved ones have a dignified funeral without stress. Travel insurance protects you and your loved ones when travelling. Disability and critical illness plans are also available.
6. Zanzibar Insurance Corporation
Being Government-owned with its headquarter in Zanzibar. The Zanzibar Insurance Corporation is dependable and has won many awards in the industry. As it is connected to the government, it provides a feeling of peace.
Zanzibar Insurance Corporation operates via a large network of more than 30 branches located across Tanzania.
At present, Zanzibar Insurance Corporation provides coverage against travel, health, motor, personal accident, and home insurance for individuals and group personal accidents, group health, marine package, construction & engineering for businesses.
7. Britam Insurance Tanzania Ltd.
Britam Insurance Tanzania is one of the most respected insurance companies in Tanzania. The company offers various insurance services in the personal and corporate insurance sectors.
The range of products includes – health insurance, accidental personal, cattle, domestic property, marine, motor, workers' compensation etc.
8. Alliance Life Assurance Limited.
This insurance company offers a comprehensive range of healthcare products that allows customers to choose the best one as per their needs.
It has several branches across the country and has employed an army of agents to serve its customers.
Alliance Insurance Corporation Limited offers a diversity of insurance services including but not limited to Fire, Marine, Motor, and Engineering.
They provide an all-inclusive policy covering many area of concern making choices easier for business entities
9. Bumaco Insurance Company Ltd
Bumaco Insurance is one of the leading insurance brands in the country. Bumaco Insurance has its presence in more than 20 regions across Tanzania.
Through its online medium, the insurer has expanded its reach in more than 20+ locations. Bumaco Insurance offers insurance products to its retail customers, corporates, and SMEs.
10. Milembe Insurance
Milembe Insurance offers a number of general insurance products like health, motor, and commercial insurance. It is a renowned name in the general insurance industry.
Milembe avails consumers with individualized insurance packets to handle various extensive risks and opportunities.
Their private and corporate offering includes; Burglary, Domestic Package, Equipment, Fire, Fire & Allied Perils, Machinery, Breakdown, Motor, Personal Accident, Plate Glass, Travel, and corporate offering:
All Risks, Burglary, Business Interruption, Fidelity Guarantee, Fire, Fire & Allied Perils, Goods in Transit, Liability, Breakdown, Marine, Money, Motor, Personal Accident etc.
Lastly
In Tanzania, there are several General Insurance Companies that offer a variety of general insurance products to its clients in order to meet their demands. However, how should one decide which business is the Best General Insurance Company:
First and foremost, you should select a general insurance business that has the ability and trustworthiness to keep their pledges and promises.
The general insurance firm should be financially stable and solvent.
These firms' premiums should be reasonable.
Before selecting a firm, one should examine the claim settlement procedure and the time it takes the company to resolve a claim.
The firm should give excellent customer service and a high claim settlement percentage.
The firm should provide you with insurance that match your needs.
After examining the aforementioned factors and evaluating the numerous offers made available by various businesses, you will be confident enough to choose the finest general insurance company that best meets your needs.