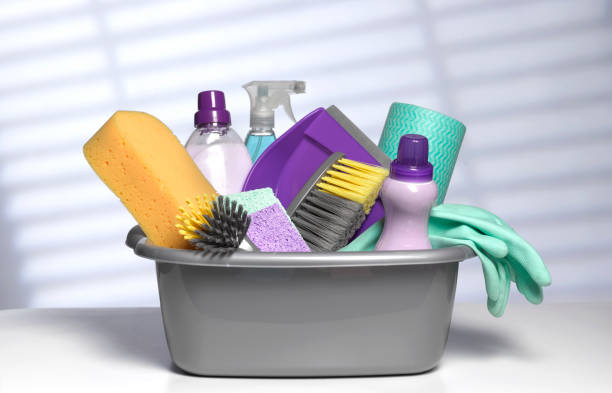 If you are looking for a lucrative business opportunity with little to no startup costs, then starting a cleaning business in South Africa is an excellent idea.
With the right support and guidance, anyone can launch a successful residential or commercial cleaning enterprise from scratch.
There is continually increasing demand for these services and with time you can build up your business and profits.
To get started, you need to understand the fundamentals of setting up such an operation – from having the necessary permits, investing in suitable equipment and hiring reliable staff members – that will enable you to offer premium quality services at competitive rates.
Upon completion of this article, you will have all the knowledge needed to create a prosperous cleaning venture that helps your customers maintain stellar levels of hygiene while generating higher returns on investment for yourself.
How to Start a Cleaning Company in South Africa in 7 Steps
1. Define Your Cleaning Business and Choose the Services You Will Offer
If you're looking to launch a professional cleaning service business in South Africa, there are a variety of services to consider.
Basic cleaning is your typical dusting and vacuuming, however, you may also opt for more intensive deep cleanings that concentrate on those hard-to-reach places; such as sanitizing bathrooms and kitchens.
Regular maintenance can be set up with clients who require regular visits. For example, they could be done weekly, bi-weekly or as needed.
Spring cleaning involves an extra special approach to ensure every nook and cranny gets thoroughly scrubbed down.
Move-out cleans are great for when tenants move out of rented properties or prepping for the sale of homes where a deeper clean is required either after the tenant has left or before potential buyers arrive.
New home/construction cleans are ideal for new homeowners or builder handovers whereby the home needs an overall freshening up ready for their new occupants; perhaps even tackling light assembling jobs if required in addition to general tidying and deodorizing tasks!
2. Choose Your Market and Find a Speciality to Focus On
When planning a cleaning business in South Africa, it is important to consider local demands, your own abilities and access to transportation.
If you plan to walk to each job, create a radius that is convenient for you and focus on businesses within this area.
For those with cars or other forms of transportation, internet searches can uncover existing related services in the area.
To be successful in this endeavour, competitor research is essential; take time to find out what types of cleaning businesses are already operating near you.
Although commercial-cleaning firms may have better resources than individual cleaners, starting with residential projects may be easier given that these jobs tend not to require as much manpower.
Narrow your market down further by focusing on either apartments or single-family homes – depending on which service seems more appropriate or profitable for your circumstances.
When just beginning in the industry, it is wiser to select clients whose properties can be cleaned relatively quickly and efficiently – avoiding larger jobs which could potentially overwhelm you due to time constraints and financial restraints.
3. Plan Your Business Budget
Starting a cleaning business might seem intimidating and expensive, but it's actually a great option for entrepreneurs that don't have much start-up capital.
To help keep your costs down and run an efficient business, consider working solo to begin with – this will allow you to avoid payroll and HR expenses until you're ready to expand.
Additionally, invest smartly in the supplies that will make your cleaning services as effective as possible; these could include buckets, brooms, mops and other necessary products.
Besides buying materials, factor in vehicle maintenance and fuel expenses into your budget as well – especially if you plan on offering mobile services or transporting yourself to client sites.
It's also important to set aside funds for taxes plus insurance premiums so that you don't incur any penalties or losses due to unexpected outlays later on down the line.
Remember too that budgeting isn't just about time management but also allocating resources wisely; remember to pay yourself an hourly wage from your budget along with replacing goods when needed.
All in all, the key is planning ahead: be wise about what money goes where and how much of it can be allocated for each category without overcooking any elements of your financial forecasts!
4. Register Your Business
Not everyone who works in the domestic services industry is a formal business.
For those who are merely providing services, such as house cleaning or babysitting, to family and friends for small sums of money (such as R40 for a service rendered), it's not necessary to register your business but rather simply declare the income to the South African Revenue Service (SARS).
Alternatively, if you have more extensive operations that generate revenue above a few hundred rands per month; then it is best practice to register your company with SARS.
This can be done by registering as a sole proprietor or partnership and creating a limited liability corporation (LLC) which will help separate personal finances from business affairs.
For those looking for slightly more structure when starting their own cleaning businesses, franchising is another option where pre-existing brand recognition plus policies and procedures come built-in.
However one should note that less control comes with this route when compared to being an independent business owner.
When operating outside of home services and servicing corporate customers, it's important not just to keep records of transactions but also to maintain proper tax documentation; due to restrictions on how much businesses are able to pay individuals who are not employees.
5. Set up Your Business Accounting and Bookkeeping
Business accounting is an essential and complex tool used by small businesses to properly track, organize, interpret and present their financial data.
It allows business owners to make educated decisions that will help ensure their profitability and longevity in the long term.
Bookkeeping is also an important element of accounting; it involves keeping detailed records of all financial transactions and categorizing them accordingly so they are easily tracked and accessed when needed.
The primary difference between bookkeeping and accounting is that while bookkeeping focuses on recording information accurately, accounting goes a step further by using this data to generate meaningful insights into a business's performance through analysis, strategic planning, budgeting and taxation.
For most companies who want to maximize profits without dedicating massive resources to the task of organizing financial data, working with an outside bookkeeper can be extremely beneficialᅳwith these professionals are typically paid hourly for their services, helping reduce time crunches for busy owners as well as increase accuracy.
6. Write a Comprehensive Business Plan
Writing a business plan is not required for those starting a cleaning business, but it can be incredibly helpful.
Studies have found that entrepreneurs who take the time to create a plan have a 2.5 times higher success rate for their projects.
Not only does writing the plan show commitment, which increases the chance of success; but it also helps build skills that will be essential in running and developing the business later on.
If you are looking for guidance or templates to help you create your own unique plans; check out this comprehensive guide on how to write a business plan.
It includes tips about one-page business frameworks and ten key elements successful plans should include.
Overall, having an organized plan with specific goals and strategies can make all the difference when launching your own cleaning company!
7. Acquire the Necessary Cleaning Supplies and Equipment
Starting a residential cleaning business requires an up-front investment in necessary items from the cleaning equipment list.
To make money, one must first spend some money!
A sample checklist of supplies you might need includes: face masks for protection against airborne particles, rubber or latex gloves to protect hands and prevent cross-contamination, trash bags for disposing of dirt and debris, paper towels to wipe down surfaces and clean spills, sponges to scrub stubborn areas as well as tools such as a duster and vacuum cleaner that help cut down on effort.
Additional items like microfiber cloths which attract dirt more easily than traditional cloths, scrubbing brushes that can access hard-to-reach spots along with mops and buckets used especially on tiled surfaces are all essential aspects of the cleaning process.
Since safety is key when it comes to working with customers' homes, cleaners should also purchase disinfectants like bleach or other all-purpose cleaners that will thoroughly sanitize surfaces between jobs.
On top of these items, there may also be specialized mentioned products like soap scum remover or toilet cleaner needed depending on the job at hand.
Lastly don't forget glass cleaner so windows sparkle and shine when finished!
Although starting this type of business is quite affordable overall