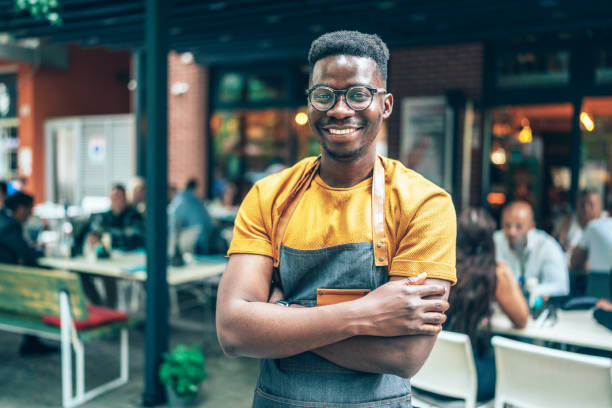 Launching a franchise in South Africa is an incredibly popular business model that has become more and more attractive for many entrepreneurs seeking to establish their own ventures.
From automobiles, beauty services and fast food joints to educational consultancy, wellness programmes and postal delivery outlets, the possibilities are far-reaching when it comes to setting up shop.
The advantages of franchising also appeal to all kinds of consumers as this approach helps both parties – the franchisee and the franchisor – meet their respective objectives.
Exploring low-cost options can be particularly appealing if you're looking for ways to get your feet off the ground without breaking the bank balance.
Thankfully, a wealth of profitable opportunities exists in South Africa nowadays at a range of different levels while offering truly significant returns on investments made.
Some of these include fashion retail stores, healthcare facilities or even just running deliveries such as online goods or takeaways.
In any case, each one promises lucrative prospects that could make it well worth considering them should you be interested in taking advantage of what this nation's largest consumer market has to offer.
Most Profitable and Cheapest Franchises in South Africa
1. Dream Nail
Dream Nails Beauty Salon is an ideal investment for those looking to enter the beauty industry without breaking the bank.
With over 35 years of experience in providing exceptional quality products and services, you can expect a high return on your investment with low set costs starting from R675 000 and going up to R800 000.
The franchise provides extensive training and support so that you can be confident in running a successful salon whatever your experience level.
An added benefit is the established brand name allowing for better customer recognition which could help boost sales and profits.
2. King Pie
King Pie is the go-to franchise for savoury snacks and pies with a solid track record of over 27 years.
With 300+ franchises across South Africa and more in the Southern African region, it's no wonder why King Pie is so well known!
If you're looking to become part of this network, you have three options: express stores, Kiosks with storerooms, or Mobile kiosks.
The level of investment required varies between these categories but all franchisees benefit from comprehensive training, marketing support and access to King Pie's trusted brand name.
These prices range from R17 500 up to R530 000 depending on the type of store you choose.
3. Tutor Doctor
For those looking to break into the supplementary education field, Tutor Doctor is an excellent cost-effective option.
The franchise requires a total investment of approximately R550,000, which includes everything from initial training and marketing costs to tutoring materials and services.
Franchisees also receive support throughout their tenure in the form of ongoing sales and marketing assistance as well as access to resources such as online learning platforms.
As one of the leading providers in its sector, Tutor Doctor takes pride in helping students reach their fullest potential with engaging one-to-one tutoring sessions conducted within the student's home or preferred location.
By offering personalized programs that are tailored specifically to each individual student's needs, Tutor Doctor fosters an atmosphere of confidence and growth both inside and outside of the classroom.
For entrepreneurs who want to make a meaningful impact on others' lives while increasing their own financial success, investing in a Tutor Doctor franchise provides them with all they need to start turning dreams into reality.
4. Milagro CBD Oil
Investing in Milagro CBD Oil is an attractive option for entrepreneurs looking to make a mark in the rapidly-growing hemp and CBD sectors.
Boasting seven franchise options, ranging from smaller home seller packages that require just an R18,145 investment to the more comprehensive Store Front program which demands at least R453,634 as starting capital, this company has something for everyone.
Whether you're interested in setting up a webmaster business, becoming an authorized vendor, or even getting involved with agricultural activities and sourcing your own hemp seeds – there are plenty of ways to get involved with Milagro CBD Oil.
For anyone who dreams of running their own flourishing business within this lucrative industry, these franchising opportunities provide both excellent support and invaluable guidance on how to succeed.
5. Motolek
Motolek is a premier auto-electrical workshop franchise with over 40 locations nationwide, offering professional technicians and guaranteed artistry.
From installing car batteries to replacing alternators, they are your one-stop shop for all your vehicle's electrical needs.
This unique opportunity offers comprehensive training and ongoing support to ensure that you can successfully operate your own business.
Furthermore, the investment cost is relatively low ranging between R250 000 -R350 000 making Motolek an ideal option for those looking to make their mark in South Africa's entrepreneurial scene.
Whether you're just starting out or have a wealth of experience this could be the perfect venture for you!
6. DigitFMS
For those looking to break into the business world, franchising is a great way to begin.
With so many opportunities here in South Africa, it can be hard for budget-conscious entrepreneurs to select their ideal franchise.
That's where DigitFMS comes in – offering dependable digital solutions for trucking, logistics and consumer companies at surprisingly low costs.
Established 14 years ago, these 115 active franchises have left an impressive mark on the South African market; making them an attractive option for anybody seeking an accessible entrance as a business owner.
With such a strong history of success and excellent affordability, DigitFMS is the perfect choice for new entrepreneurs who are tight on cash but don't want to sacrifice quality or convenience.
7. The Fish & Chip Co
Investing in The Fish & Chip Co franchise could be a smart move for those wishing to run their own business and reap the rewards of being part of an established brand.
For an initial cost ranging from R699,000 to about R850,000, you'll receive comprehensive training and support that will have you quickly operating your own successful store.
As a member of South Africa's premier food-franchise family, The Fish & Chip Co has been around for 13 years, offering excellent customer service and quality products at competitive prices – making it clear why it continues to attract loyal customers.
So if you're looking for a minimal start-up cost with versatile returns then don't hesitate to join this success story today!
8. Master Maths
For the aspiring entrepreneur looking to invest in the education industry, Master Maths is an extremely attractive option.
Established over 40 years ago, this supplementary education franchise has successfully opened branches across Southern Africa and offers personalised maths tuition to learners from grades 4 to 12.
With only a minimal financial commitment of between R200 000 and R300 000, budding business owners would have access to experienced resources and comprehensive training programmes provided by this long-running franchise.
9. H2O|BWT
H2O|BWT is a water purification specialist that has crafted a comprehensive range of products to tackle water issues in the home, office, and industrial sectors.
With over 450 unique products at their disposal, they are one of the foremost providers of this service in South Africa.
Furthermore, these services come with an initial investment requirement between R780 000 and R950 000.
As a result, customers have access to superior quality water treatments guaranteed to cleanse the air and waterways.
10. PostNet
PostNet is one of the most recognizable brands in South Africa that specializes in postal, courier and printing services.
Its customers include both businesses and private individuals, totalling more than 70,000 users on a daily basis.
Investing in a PostNet franchise comes with numerous perks, from comprehensive training to ongoing operational support.
The initial cost of investing in such an extensive enterprise is R805,000.
Moreover, it provides access to over 400 owner-managed retail stores that are strategically located across the country – all of which feature the five main product types: Courier, Copy & Print, Digital, Stationery and Mailboxes.
With its strong track record of success and a high potential for growth, becoming a PostNet franchisee is a great business opportunity for aspiring entrepreneurs looking to make their mark in South Africa's vibrant marketplace.
Top Low-Cost Franchises in South Africa
Dream Nail
King Pie
Tutor Doctor
Milagro CBD Oil
Motolek
DigitFMS
The Fish & Chip Co
Master Maths
H2O|BWT
PostNet