Are you planning to move to Johannesburg and are looking for the best suburbs to settle in? Or maybe you're a local resident who wants to explore new neighbourhoods and find out which ones offer the most comfortable living experience.
Whatever your reason may be, this blog post is here to guide you through some of the best suburbs that Johannesburg has to offer. Johannesburg is a vibrant city with numerous options for accommodation, but choosing the right suburb can make all the difference in your overall living experience.
With so many great options available, deciding which one suits your preferences and budget can be overwhelming. In this blog post, we'll take a closer look at some of the most popular suburbs in Johannesburg, highlighting their unique features and what makes them stand out.
From welcoming communities and scenic parks to excellent schools and bustling shopping centers, we've got you covered. So please sit back and read on as we explore the best suburbs in Johannesburg!
Best Suburbs in Johannesburg
1. Sandton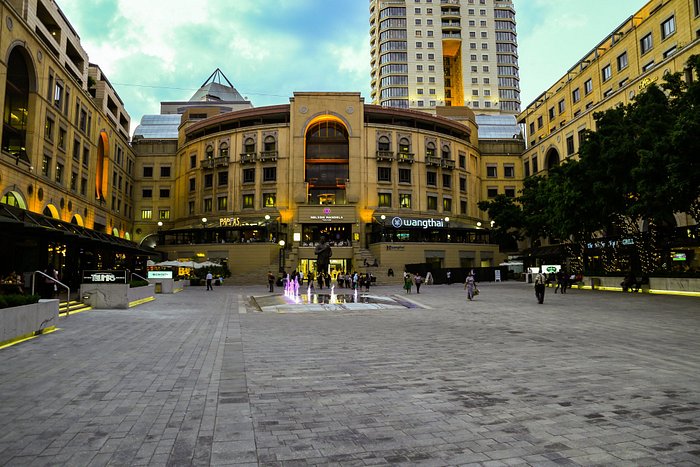 Sandton, an affluent and prestigious suburb in Johannesburg, is often considered the city's premier destination for luxury living.
Known as Africa's richest square mile, this bustling neighbourhood provides a high standard of living with top-notch amenities that cater to its sophisticated residents.
Sandton City and Nelson Mandela Square are iconic shopping destinations offering an impressive selection of designer boutiques and exquisite dining experiences.
The area is also home to many leading corporations and businesses, making it ideal for professionals seeking convenience and proximity to work opportunities.
Housing options range from opulent estates in upscale neighbourhoods like Sandhurst to modern apartments in vibrant areas such as Morningside or Rivonia.
With its unparalleled combination of business hubs, retail therapy, fine dining establishments, and world-class accommodation options; Sandton truly embodies the epitome of luxury suburban living in Johannesburg.
2. Rosebank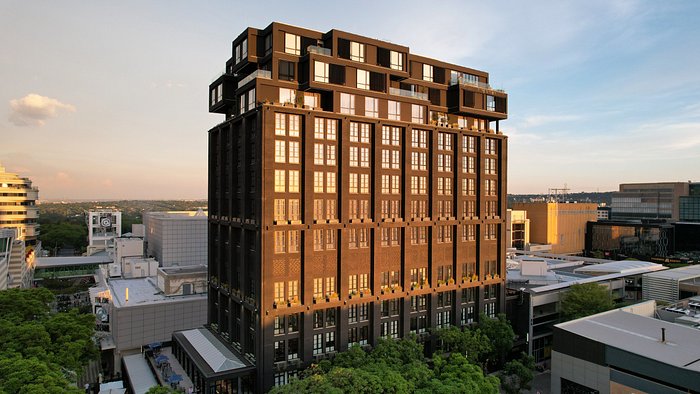 Rosebank, a vibrant and sophisticated suburb in Johannesburg, stands out for its seamless blend of leisure, business, and residential opportunities.
The neighbourhood is renowned for its modern retail centers like Rosebank Mall and The Zone which offer an extensive range of shopping experiences alongside high-end restaurants and entertainment options.
Rosebank's impressive collection of art galleries, such as Everard Read Gallery or Circa on Jellicoe, showcases the area's thriving arts scene.
Well-connected to public transport networks like Gautrain Station and major roadways allow residents to easily commute throughout the city.
Housing options include stylish apartments and contemporary townhouses ideal for urban dwellers who desire a luxury lifestyle with cosmopolitan flair.
With its dynamic atmosphere and exceptional amenities at every corner, Rosebank is undoubtedly among Johannesburg's most sought-after suburbs to live in.
3. Bryanston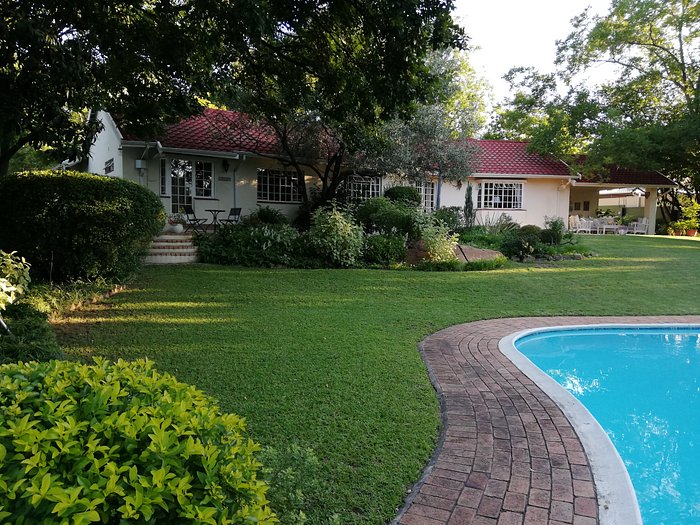 Bryanston, an affluent suburb in Johannesburg, exudes a sense of sophistication and luxury that appeals to discerning homeowners.
With its sprawling properties, lush gardens, and spacious streets as the backdrop, residents enjoy an exclusive lifestyle within close proximity to the city's amenities.
The area features top-notch educational institutions like Bryanston High School and St. Stithians College while providing access to exceptional healthcare facilities such as Mediclinic Sandton.
Recreational options abound with world-class golf courses nearby like Bryanston Country Club or shopping hubs like Nicolway Shopping Centre for retail therapy enthusiasts.
Its strategic location also offers convenient connectivity to major business districts through well-established transport links. Combining opulence with convenience and quality living standards, Bryanston solidifies its place among Johannesburg's premier suburbs.
4. Braamfontein
Braamfontein, a bustling suburb in Johannesburg, has garnered attention for its thriving arts and culture scene as well as its youthful energy.
The neighbourhood is home to many educational institutions like the University of the Witwatersrand, attracting students and young professionals who contribute to a lively ambiance.
Braamfontein's impressive array of art galleries, museums, and hip cafes invite both locals and tourists to explore its creative side.
Popular attractions like Neighbourgoods Market offer unique shopping experiences while events such as First Thursdays showcase the area's artistic talents.
Housing options range from modern apartment complexes to smaller student accommodations, catering to diverse needs. As a vibrant epicentre of education, art, and entertainment, Braamfontein certainly ranks high among Johannesburg's most dynamic suburbs.
5. Linden
Linden, a charming and tranquil suburb in Johannesburg, is often regarded as one of the city's hidden gems for its tree-shaded streets, welcoming atmosphere, and attractive homes.
This family-oriented neighbourhood takes pride in fostering a strong sense of community where residents can gather at local cafes or enjoy weekend picnics at nearby parks.
Linden's famed 7th Street boasts an impressive selection of restaurants offering diverse culinary experiences that keep both locals and visitors coming back for more.
Parents appreciate access to well-regarded schools within the area while also benefiting from proximity to major business hubs through convenient transport links.
With its perfect combination of suburban serenity and modern conveniences, Linden truly shines among the top suburbs to live in Johannesburg.
6. Ferndale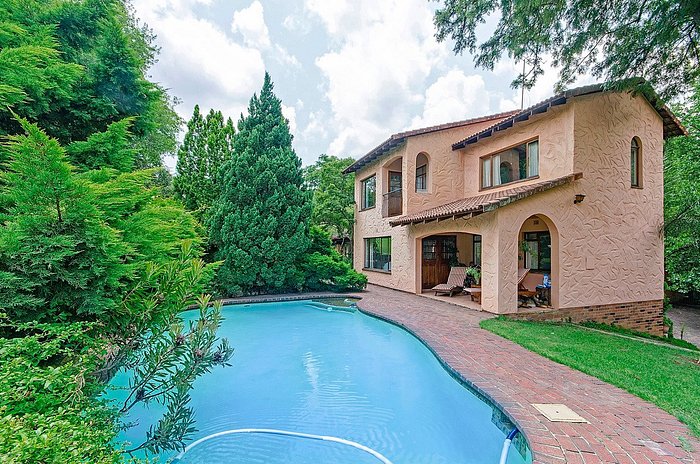 Ferndale, a well-established suburb in Johannesburg, attracts residents seeking a serene and family-friendly environment without sacrificing urban conveniences.
It's tree-lined streets and spacious yards create an inviting atmosphere for those who appreciate suburban living amidst nature.
Ferndale's central location provides residents with easy access to main roads and public transport networks, allowing them to commute effortlessly to surrounding business hubs.
The area features numerous shopping centers like the Brightwater Commons that cater to retail needs while offering entertainment venues suitable for all ages.
Reputable schools within or near Ferndale make it an ideal choice for families prioritizing education. With its prime position, ample amenities, and peaceful surroundings, Ferndale stands out as a highly desirable suburb in Johannesburg.
7. Northcliff
Northcliff, a prestigious suburb in Johannesburg, is admired for its scenic views and stately homes that grace the sprawling landscape.
Nestled atop Northcliff Hill, this affluent neighbourhood boasts breathtaking vistas of both the city skyline and suburban greenery, making it an attractive location for those seeking tranquillity while remaining close to urban facilities.
Renowned schools and healthcare institutions are conveniently situated within or near the Northcliff vicinity, catering to families with children who prioritize quality education and well-being.
Recreational activities can be enjoyed at multiple parks or nature reserves nearby like Alberts Farm Conservancy which offers trails and picnic spots.
With its beautiful surroundings, luxurious homes, and ample amenities, Northcliff undeniably ranks high among Johannesburg's most esteemed suburbs for living.
8. Parkhurst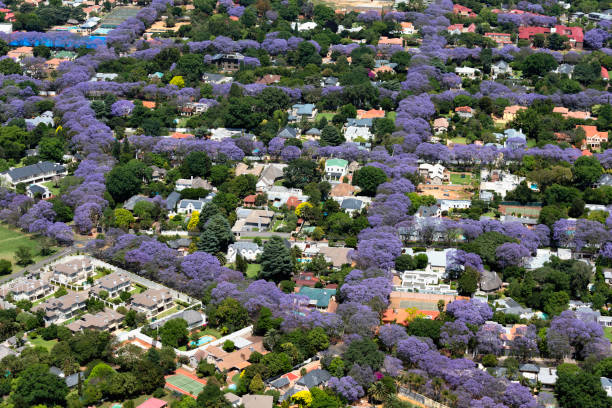 Parkhurst, an upscale suburb in Johannesburg, is celebrated for its chic ambiance and picturesque streets lined with elegant homes.
The neighbourhood's main attraction is undoubtedly the iconic 4th Avenue which offers residents a delightful array of boutique shops, stylish cafes, and exceptional dining establishments where one can indulge in gourmet experiences.
Parkhurst's close-knit community takes pride in maintaining a safe living environment while nurturing a vibrant social scene through regular events like markets and art walks.
Families appreciate access to top-quality schools within the surrounding area as well as abundant leisure facilities at Verity Park or nearby parks.
With its charming architecture, friendly atmosphere, and a plethora of amenities, Parkhurst makes a strong case for being among the finest suburbs to live in Johannesburg.
9. Greenside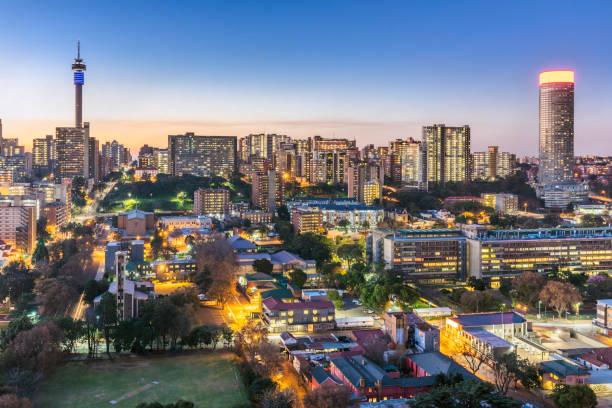 Greenside, a vibrant and leafy suburb in Johannesburg, is known for its trendy atmosphere and the perfect blend of suburban charm with urban amenities.
This sought-after area is home to a plethora of cafes, restaurants, and boutiques that dot the bustling Greenside Strip – a popular meeting spot for locals.
With numerous parks and green spaces in close proximity, residents have ample opportunities to enjoy outdoor recreational activities or simply unwind amid lush surroundings.
Housing options vary from charming character homes to modernized properties, catering to diverse preferences among potential homeowners.
Families also benefit from access to reputable schools within the neighbourhood or nearby areas. For those seeking an ideal mix of energetic city life with serene residential living, Greenside easily claims its place among the top suburbs in Johannesburg.
10. Sunninghill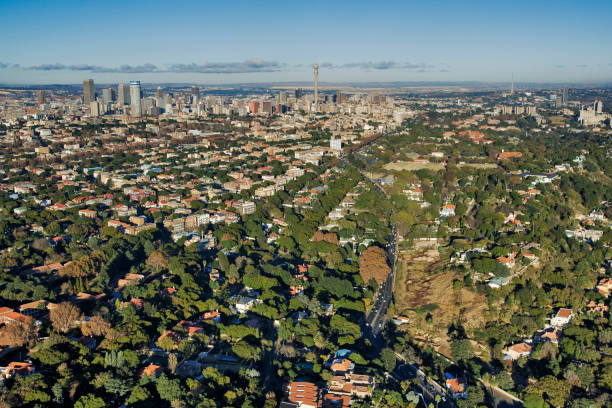 Sunninghill, a thriving suburb in Johannesburg, is recognized for its modern appeal and convenient location. Its proximity to major business hubs like Sandton and Midrand attracts young professionals who appreciate the ease of commuting while enjoying a comfortable suburban lifestyle.
With recent developments bringing contemporary housing options such as townhouses, estates, and apartments, Sunninghill caters to various budgets and preferences.
The neighbourhood also prides itself on several prestigious schools and healthcare facilities within its boundaries or in nearby areas. Residents have access to an ample selection of shopping centers like Chilli Lane Shopping Centre that meet their retail needs efficiently.
Boasting an ideal balance between work-life convenience and high-quality living standards, Sunninghill stands out as a popular choice among those seeking prime suburbs in Johannesburg.
11. Parktown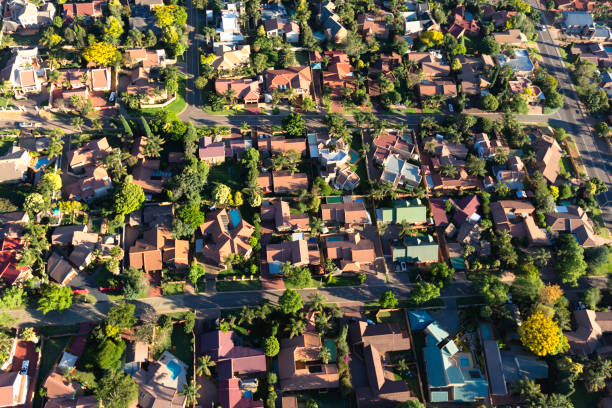 Parktown, an affluent suburb in Johannesburg, is highly sought-after for its prestigious residential addresses and historical importance.
Renowned for its beautifully preserved mansions that showcase various architectural styles, Parktown exudes a sense of grandeur while maintaining a tranquil atmosphere.
This well-established neighbourhood offers excellent schools and medical facilities within easy reach, making it an ideal location for families with children.
The picturesque parks and green spaces are perfect spots for relaxation or recreational activities amid the bustling city life. Residents also benefit from numerous dining and shopping venues that cater to discerning tastes.
With unmatched elegance, rich history, and exceptional amenities, Parktown undoubtedly ranks among the most desirable suburbs to live in Johannesburg.
12. Norwood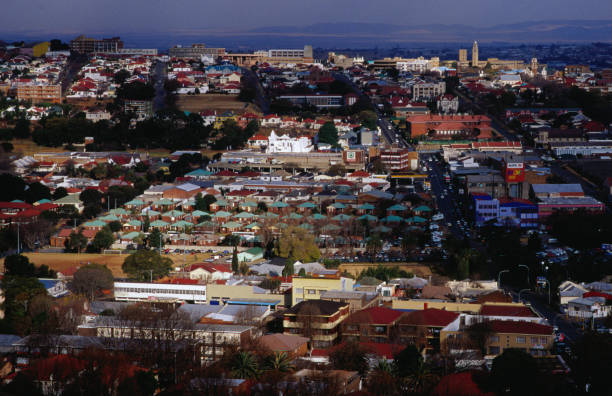 Norwood, a cosmopolitan suburb in Johannesburg, has earned its reputation as one of the city's most pleasant residential areas. The tree-lined streets and well-maintained homes create an inviting atmosphere that appeals to families and young professionals alike.
An established neighbourhood, Norwood boasts an assortment of architectural styles ranging from classic Victorian houses to contemporary designs.
Grant Avenue, the suburb's main street, offers a diverse selection of shops and restaurants serving delectable multi-ethnic cuisine guaranteed to satisfy all culinary cravings. Another major attraction is Norwood Mall with its extensive shopping opportunities and entertainment options.
With excellent schools in proximity and easy access to public transport networks, Norwood remains a top choice among those seeking a balance between urban convenience and suburban tranquillity in Johannesburg.
13. Newtown
Newtown, a revitalized suburb in Johannesburg, is celebrated for its rich history and impressive transformation into a hub of arts and culture.
Known as the city's cultural precinct, Newtown offers residents and visitors access to a variety of museums, theatres, and art galleries that showcase local talent.
The popular Market Theatre complex remains at the forefront of this artistic district, hosting live performances and exhibitions throughout the year. Moreover, Mary Fitzgerald Square often plays host to exciting outdoor events like concerts or food festivals.
The availability of trendy housing options such as lofts and apartments has attracted many young professionals seeking a vibrant lifestyle within easy reach of city-center workplaces.
14. Fordsburg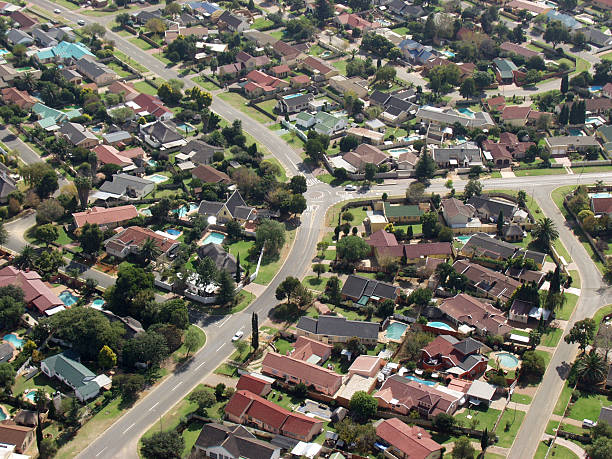 Fordsburg, a bustling suburb in Johannesburg, is widely recognized for its rich cultural heritage and diverse community.
This multicultural melting pot features an impressive array of cuisine options; from scrumptious Indian curries to mouthwatering Turkish kebabs, your taste buds will never be bored.
Home to the famous Oriental Plaza shopping center, Fordsburg offers unique shopping experiences with a vast range of textiles, clothing items, jewelry and more at affordable prices.
The suburb also boasts historical attractions like the Fordsburg Square Market Theatre that offer captivating insights into its past.
Combining diversity and plenty of amenities within a compact area makes Fordsburg an ideal destination for those wishing to fully immerse themselves in the vibrant heart of Johannesburg.
15. Melville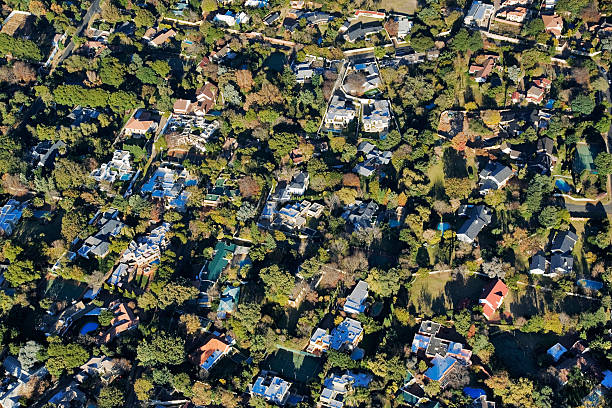 Melville, a lively suburb in Johannesburg, is often considered one of the best places to reside because of its charming atmosphere and thriving art scene.
This vibrant neighbourhood offers an eclectic mix of cafes, restaurants, and boutiques, attracting both locals and tourists alike. Notorious for its lively nightlife, Melville boasts numerous bars and clubs that will cater to different tastes and preferences.
In addition to entertainment options, the area also provides various housing options ranging from quaint cottages to modern apartments.
The suburb's relaxed vibe combined with its extensive amenities makes it a top choice for people seeking a dynamic yet comfortable lifestyle in Johannesburg.