One of the most important things that distinguish your appearance is the shoes you are wearing. If you want to present yourself stylishly, choose the right shoes. Their choice depends on many factors, such as style and color, but also cut and brand.
The most underrated thing you can have in your wardrobe is a pair of comfortable shoes, multi-purpose ones that are. After all, better footwear means fewer pains throughout your body after a long day at work or hanging out with friends. That's why you should consider investing in the best shoe.
We now know that fashion is the best way to express our personalities. And footwear is one of the most common and trendy ways to flaunt your preferences in front of others.
There are different types of footwear targeted for different types of occasions like sportswear, casual wear, partywear, etc.. Shoes are also categorized based on designs such as boots, flats, wedges, heels, and sandals, and come in various colors and styles.
Just like a complete outfit, the shoe definitely makes a pair that looks divine. Hence it's imperative to choose and buy shoes from one of the best shoe brands in the world to make an everlasting impression on fashion lovers.
In today's article, we will talk about the best shoe brands in the world and present them to you from 1 to 10.
The Top Best Shoe Brands in the World
1. Nike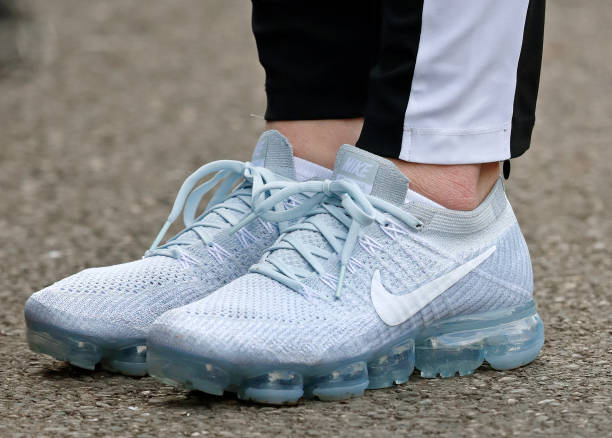 Nike is one of the most celebrated and renowned shoe brands in the world. Known for its commitment to performance, quality, and style, Nike has become a staple name in athletic footwear.
From runners to basketball shoes, Nike's designs cater to people of all ages looking for comfort and optimum support.
They are constantly innovating their technology without ever skimping on quality – integrating features such as Flyknit fabric with unique cushioning systems like Air Max or ZoomX making them some of the best-performing shoes out there.
Alongside premium craftsmanship, they also offer contemporary styles inspired by modern trends ensuring no matter what your preference maybe you won't have trouble finding something that fits your needs with Nike's wide selection of footwear.
2. Adidas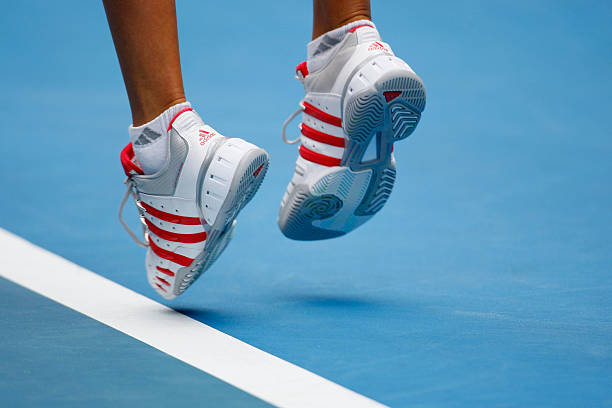 Adidas is arguably one of the best shoe brands in the world, renowned for its attention to detail and innovation. Founded in Herzogenaurach, Germany, Adidas has been creating top-notch sports shoes and apparel since 1949.
From classic styles such as Stan Smiths and Superstars to modern silhouettes like Ultraboosts or Yeezys, they have a diverse selection of footwear that caters to everyone's needs.
In addition to high-performance materials used on their shoes like Primeknit or Boost cushioning technology – which allows extra cushioning around your feet when running – they also sponsor some of the world's biggest athletes such as David Beckham or Michael Jordan.
Moreover, their iconic triple stripes logo continues to be associated with quality craftsmanship today thanks to its recognizability across many different sports including football, basketball, and even tennis.
3. Reebok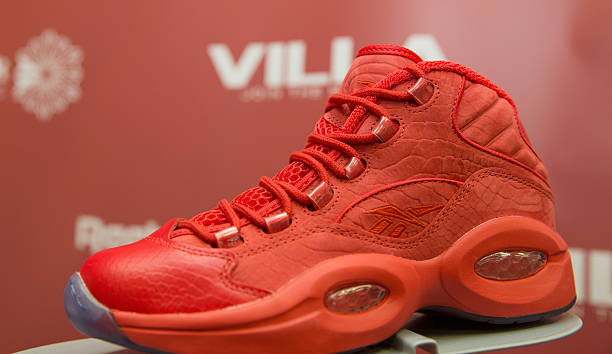 Reebok is one of the foremost shoe brands in the world, having established its reputation for producing high-quality shoes and athletic clothing since opening its doors in 1958.
Founded by brothers Jeff and Joe Foster, Reebok began its legacy in Boston, USA from where it has now spread to become a globally recognized brand.
As of 2023, Reebok stands as part of the retailer Authentic Brands Group, which purchased its parent company Adidas AG back in 2018.
Reebok boasts an expansive range of products that cater to both men's and women's fashion needs alike.
From running sneakers to classic hiking boots there is something for everyone who desires comfort and design within their footwear.
It's no surprise then that iconic product lines such as Freestyle made up 50% of the sales for women's items during 1984 when the demand surged.
Similarly, Men have been able to choose between different styles with mainstays like Ventilator characterizing lightweight panels while Zig technology provides zigzag foam insulation keeping athletes fit on their feet throughout long hours.
4. New Balance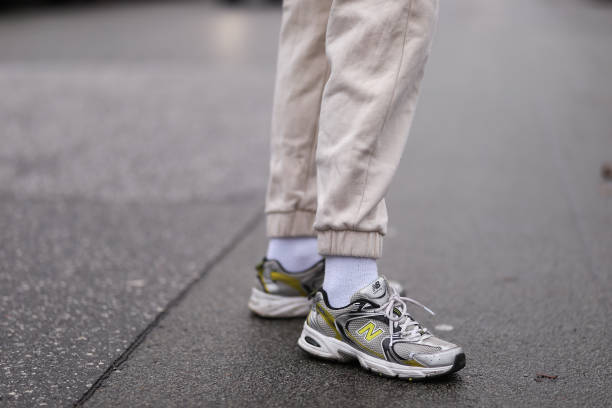 Founded by William J Riley in 1906 and based out of Boston, Massachusetts, the United States of America, New Balance Athletics has emerged as one of the best shoe brands in the world.
Boasting over 5,900 employees and generating a revenue of 4.5 billion USD in 2022 alone; New Balance Athletics is known for its high-quality product offerings that cater to every fashion enthusiast's need from all corners of the globe.
It continues to be at the forefront when it comes to offering comfortable yet stylish shoes with its technical features like blended gel inserts, greater size selection, and heel counters that make them stand out from the rest.
From running sneakers for those determined athletes to everyday sneakers for modern trendsetters; this multi-billion dollar company strives hard to stay true to its mission statement by providing customers with superior products delivered at incomparable prices.
5. Converse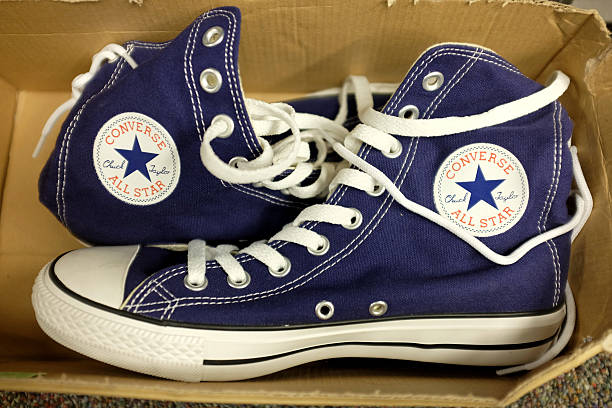 Established in 1908, Converse is the oldest and one of the most prominent shoe brands in the world. It was founded by Marquis Mills Converse in Massachusetts, United States of America.
The company initially manufactured rubber-insole winter shoes and boots for a cold climates before later supplying boots for military members.
The brand became widely popular after releasing its classic basketball shoe called 'The Weapon' with leather construction and padded inside heels.
The brand's reputation was further cemented with the release of its iconic Chuck Taylor All-Star IIs, which featured new materials for the insole.
The company has since extended its iconic style to clothing and accessories such as its special editions including Super Mario and Black Sabbath designs.
In 2023, Converse is projected to bring in an estimated revenue of 2.346 billion USD making it one of the best shoe brands in the world.
6. Vans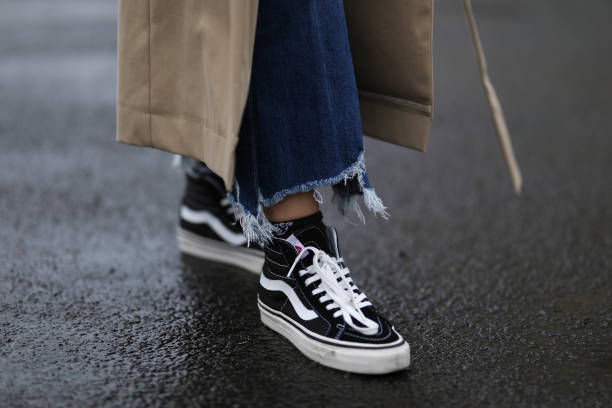 Vans is widely renowned as one of the premier shoe brands in the world, founded by James Van Doren, Paul Van Doren, and Gordon Lee in 1966.
The brand has its headquarters located in Costa Mesa, California – USA with parent company VF Corporation.
From producing thick-soled shoes to now offering a range of stylish clothing (hoodies, t-shirts, pants, and tanks), comfortable beachwear & sandals for both men and women along with shoes specially designed for snowboarding & skateboarding; Vans has paved the way towards becoming a global cultural icon representing individuality and self-expression.
Vans have launched their unique 'VR3' collection which includes 30% recycled materials that are renewably ensuring sustainability goals are met.
Customers from all over the world can enjoy free shipping and special offers when purchasing Van's products, either at retail shops or their official online store.
With a vast range of collections on offer, customers can rest assured that they're always buying the best quality goods available.
7. Puma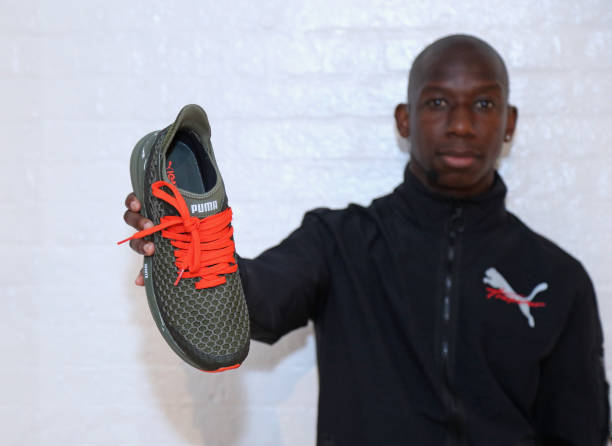 Founded in 1948, Puma is now one of the world's best shoe brands, renowned for its high-end, fashionable sneakers and sportswear.
This German company, founded by Rudolf Dassler with headquarters located in Herzogenaurach, has seen incredible growth over the years and is expected to have 14,606 employees and a staggering EUR 6.8 billion revenue in 2022 as well as an impressive net income of EUR 0.262 billion that same year.
The market capitalization for this brand is projected to be 8.25 billion US dollars!
Puma offers shoes for both boys and girls including running shoes, sandals, and many other types suitable for sports or casual wear such as walking shoes, training gym sneakers skateboarding, or outdoor activities -all of which come at a premium price yet offer great style & quality design worth investing in.
Not only does their product line feature footwear but also include a range of clothing items like leggings, shorts jackets polos jerseys all designed specifically either men & women plus accessories like socks wallets caps too!
8. Under Armour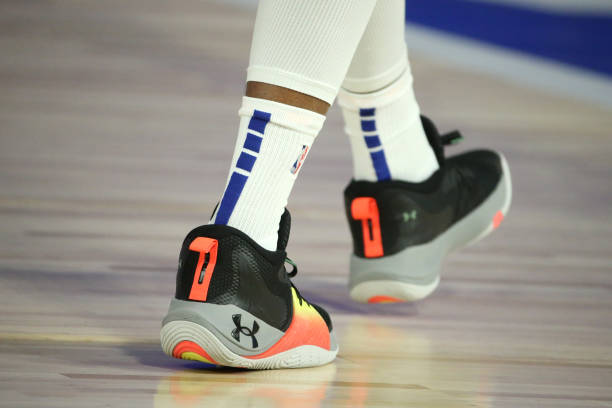 Under Armour is one of the most acclaimed shoe brands in the world, renowned for its quality range of sports and casual shoes. Founded by CEO Kevin Plank in 1996, Under Armour's headquarters are based in Baltimore, Maryland with 17,500 employees predicted worldwide by 2022.
With an annual revenue forecast to reach 5.683 billion USD and a net income of 360.06 million USD that same year, it has been estimated that Under Amour will hit a market capitalization of 4.59 billion USD come 2022.
The American brand is best known for its sponsorship deals with professional teams and some of the biggest names across sports including Stephen Curry who recently forged a partnership to launch his own Curry Brand under Under Armour's umbrella as well as innovative products such as their Infrared line and The Wounded Warrior Collection which incorporate protective gear like caps and gloves into their design alongside classic apparel like jackets and shorts utilized primarily out on the field or court while their Coldblack technology helps keep athletes cool when exposed to direct sunlight during those hot summer games.
On top of this impressive collection, they have also released the Speedform shoe which eliminates any uncomfortable insoles usually found inside traditional footwear designs whilst also being incredibly lightweight -making these running shoes popular amongst both novices and seasoned runners alike.
9. Skechers
Skechers is one of the world's best shoe brands and has acquired a global presence due to its innovative designs and versatile products.
Headquartered in Manhattan Beach, California, U.S., this multinational company was founded in 1992 by Robert Greenberg and currently employs 11,700 individuals worldwide.
With more than 4,400 stores across the globe, Skechers offers something for everyone with their wide assortment of shoes for men, women, boys, and girls along with excellent performance clothing and accessories such as jackets, socks, and other items utilizing comfort technologies like Relaxed Fit, Ultra-Go, and Goga Mat etc.
This company has had immense success since its inception with a major growth in annual revenue from US$ 658 million in 2012 to an estimated US$ 7.196 billion in 2022 coupled with 0.700 billion USD net income that same year!
10. Balenciaga
Founded in 1919 by the legendary Cristobal Balenciaga, the brand is renowned worldwide for its innovative designs and avant-garde fashion sensibilities.
Its iconic models such as the Lariat sandal and Triple S sneakers have made it one of the most sought-after names in modern shoe fashion.
The company's headquarters are based in Paris, France with its parent company Kering since April 2018.
Spanning over a century, Balenciaga has become one of the best shoe brands in the world renowned for revolutionizing traditional silhouettes with their own unique style – blending sleekness and luxury to produce some of today's most coveted footwear styles.
Their main mission is to create timeless items that will fit effortlessly into any wardrobe or serve perfectly as statement pieces.
By further pushing boundaries between comfort and style, Balenciaga continues to be a top choice when it comes to innovation within global luxury fashion trends.