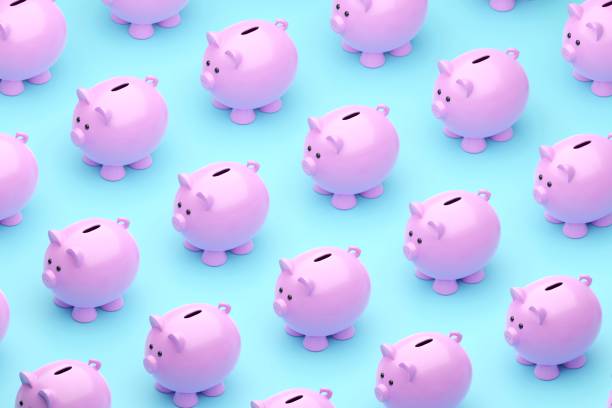 Are you looking for the best savings account in South Africa to put your money in? With so many banks in South Africa, each of which offers a variety of savings accounts, it may be difficult to know where to start.
There are many methods to save money. In this post, we'll look at one of the most basic types of savings products: a bank savings account, which is primarily focused on short-term savings objectives.
Simply stated, a savings account is a place to keep your money: you deposit it, collect interest, and withdraw it when you need it. You may deposit money to your account as often as you like, but there are certain restrictions on how often you can withdraw or move money.
In order to make your life a little simpler, I've compiled a list of the best interest rates available on the various savings accounts available in South Africa, which you can find below. I hope this has been of assistance!
Best Saving Bank Accounts in South Africa
1. ABSA TruSave
If you're looking to maximize your investment returns, the ABSA TrueSave Account is an ideal choice. It requires only a minimum deposit of R50 and offers an attractive interest rate of 3.2% compounded daily and paid out monthly with no hidden fees or charges.
As a special perk for making this account, you get two free ATM cash deposits, two mini-statements and two balance inquiries every month as well as two free withdrawals each year at any participating ATM. A
Any additional transactions are subject to applicable fees. Your money earns daily interest which compounds and is paid out monthly so you always receive the maximum return on your initial deposit.
To open this account all that's necessary is your South African identity card plus evidence of residencies such as utility bills or bank statements from the past three months.
If you are looking for even higher rates of return, then check out the ABSA Dynamic Fixed Deposit Account where interest rates range from 3.75% – 6.75%, allowing you to generate considerable gains on your investment compared to other accounts offered by ABSA Bank South Africa.
This particular account requires a larger initial deposit of R1000 – but it could be worth considering if long-term savings rewards are what you seek most in a financial product since the returns can significantly exceed what is offered by the TrueSave Account.
2. African Bank MyWorld Savings Pocket
The African Bank MyWorld Account is a great way to manage your finances. This account comes with some unique features that make banking secure and easy.
The Power Pocket feature allows customers to carry out fast transactions without having to worry about extensive paperwork or lengthy waiting times, while the Savings Pocket offers some of the highest interest rates available, providing an extra layer of protection for users' savings accounts.
The MyWorld Account offers a competitive annual interest rate of 6.5% on positive balances, with 3.50%, 4.50% and 6.50% applied to the power pocket, savings pocket and ATM withdrawals respectively – making it one of the most attractive products on the market in terms of value for money and convenience.
In addition, there are no fees associated with this account; balance enquiries cost just 3 ZAR per transaction at ATMs and POS locations, while withdrawals from both are subject to small charges – 2 ZAR per transaction from POS locations and 6 ZAR per 1000 ZAR withdrawn via ATMs – ensuring great value for customers every time they use their account across Africa's ATM network.
3. African Bank Fixed Deposit Account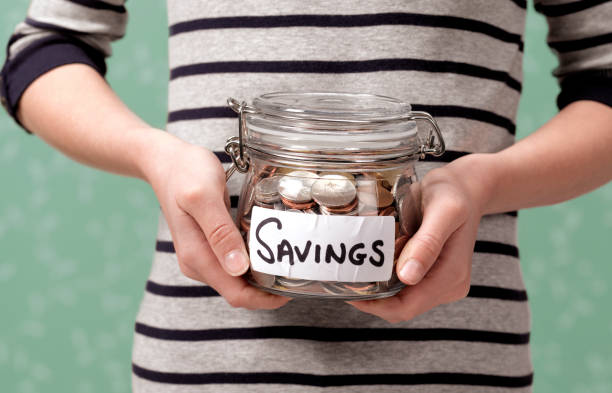 The MyWorld Bank Account gives access to a range of great features such as the Power Pocket, which offers lightning-fast and seamless day-to-day banking services, and the Savings Pocket – one of the highest interest rates currently available.
When you deposit money into your MyWorld Account, you are rewarded with 3.50 per cent interest annually on any positive balance remaining in the account.
However, this rate can increase depending on which pocket you choose; Power Pocket earns 3.50 per cent interest per annum whilst Savings Pocket owners gain 4.50 per cent annually!
There's no costly monthly bundle fee for having this account either; however, there may be other associated costs for certain banking transactions such as balance enquiries (3 ZAR charged POS/ATM) or withdrawals at ATMs (charged 6 ZAR per 1000 ZAR).
For an even better deal when making POS withdrawals use MyWorld instead and incur only 2 ZAR each time!
4. Bidvest Bank Grow Account
The Bidvest Grow Account is the perfect option for those looking to save, transact and even invest.
This incredible account combines three functions in one, giving you access to a transactional account with no interest earnings, as well as a savings pocket paying up to 2.25%, plus an Easy Equities platform which allows you to trade on the Johannesburg Stock Exchange – all for a flexible fee structure of either R6 per month plus pay-as-you-transact or R175/month for an all-inclusive option.
The minimum deposit amount is just R50 and the interest rate starts at 0.25% on deposits of up to R10000 and increases all the way up to 2.25% on deposits over R75000 – making it an ideal choice for anyone looking to grow their money responsibly and quickly.
5. ABSA Depositor Plus Account
The Depositor Plus account is an attractive savings option for individuals looking for a reliable, low-risk account with no monthly fees.
Customers have unrestricted access to their funds and can withdraw the full balance without having to cancel their accounts.
To start earning interest on their savings, however, customers must invest a minimum of R15000; the more money that is deposited, the higher the rate of interest paid out.
Rates range from 0%, if you deposit less than R15000 in your account, up to 3.50% if you deposit over R25000000 – so investing more money could lead to substantial returns!
6. Tyme Bank GoalSave
The Tyme Bank GoalSave account is a great option for those who want to deposit a significant amount of money into an account and keep it there for a long period of time.
This account offers an annual rate of interest from 4-6% depending on the length of your investment.
If you choose to invest for between 1-30 days, you will earn 4%, 5% for investments between 31-90 days and 6% if you keep the funds in your account for more than 91 days.
What's more, customers can score an additional 7% bonus if they inform the bank 10 days prior to withdrawing their investment after the 91-day period has passed.
Initial deposits are capped at R10000 however individuals may open up to ten accounts in total meaning they could potentially invest up to R100000 across all their accounts.
7. Capitec Global One Account
This investment offers a guaranteed return of up to 8.15 per cent on deposits ranging from R10000 to R20 million.
Your initial deposit will be held in your account for the duration you select, which may be any time between 6 and 60 months.
During that period, the bank calculates daily interest earned by your account balance using the nominal interest rate and this amount is then capitalized monthly at a chosen date.
This allows you to confidently invest while knowing precisely how much money you will receive back in return when the term has ended.
8. Nedbank Savings Accounts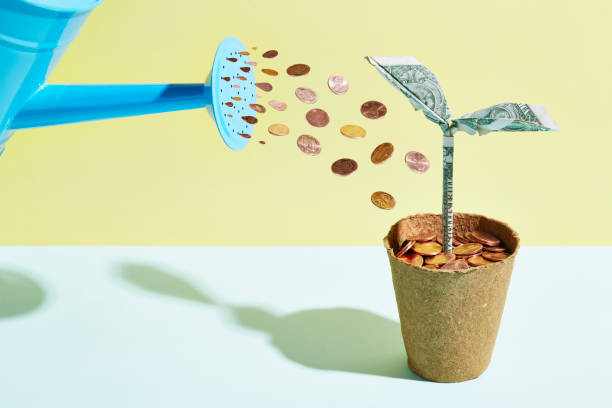 Nedbank offers a wide range of savings accounts, each with varying minimum deposits and interest rates.
Fixed-term savings accounts require a set deposit term, typically from one to five years, during which your bank balance will earn an interest rate ranging from 2.75 per cent to 7.51 per cent.
Flexible savings accounts let you save for as long as you choose and offer higher interest rates depending on the amount in your account; this typically ranges from 4.00 per cent to 12.50 per cent for balances over R1 million (South African Rand).
Whichever type of account you choose, Nedbank can help you make your money grow faster than leaving it in a traditional savings account or under the mattress!
9. Investec Prime Saver
If you're looking to invest your money and get a great return rate, then this savings account is worth serious consideration.
It offers one of the highest rates available in South Africa on deposits of 100,000 ZAR or more.
You'll enjoy immediate access to your funds, with no monthly fees and free online banking.
Plus, there's a specialized Client Support Center available to answer any questions you may have.
With these features and benefits, this savings account is an appealing option for those looking for maximum returns on their investments while still being able to access their money when they need it.
10. FNB Savings Accounts
The FNB Savings Account is a convenient and rewarding financial tool that allows customers to make the most of their money.
It's free of any monthly fees, so you won't have to pay extra to keep the account open.
With no waiting time required for cash withdrawals, you can easily access your funds via internet banking or mobile app transfer.
Moreover, this account offers an impressive interest rate – 5.8% on balances over 75k ZAR – making it one of the best ways to grow your savings.
Additionally, by signing up for 'Save My Change', you can automate additional contributions into your savings account every month – helping you reach your goals even faster!
Furthermore, if you are already an FNB customer with existing eBucks rewards points, linking these accounts could result in increased reward levels – an added bonus when looking after your finances!
11. Capitec Global One Transaction and Savings Account
Capitec Global One is an ideal account to manage your financial needs. With no minimum deposit required, you can start using this account right away and enjoy the convenience of deposits and withdrawals at any time.
On top of that, this account also offers a competitive interest rate: if your bank balance is below R100,000, you will receive 2.25 per cent interest on your savings – which increases to 2.50 per cent for balances above R100,000 – making it a great choice for both transactional spending and long-term saving goals.
Plus, with the Capitec Mobile App included in the package, managing your finances has never been easier!
12. Standard Bank PureSave Account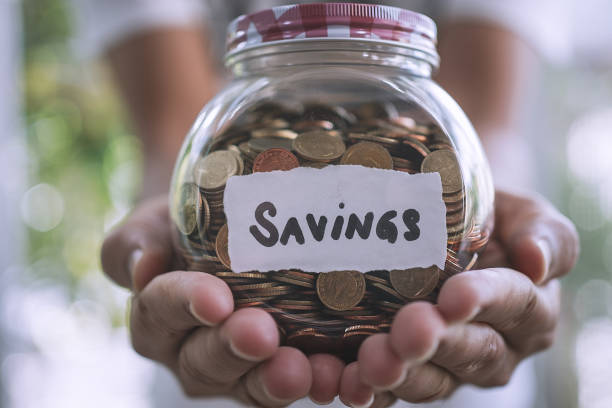 With the Standard Bank PureSave Savings Account, customers can start saving with ease and enjoy attractive interest rates. Money can be transferred to the savings account through a stop order.
The interest rate applied to this account is variable and depends on the balance – this means that it is determined each day and paid out every month.
To access these benefits, customers must make an initial deposit of 50Z ZAR and have no monthly charges associated.
Depending on the amount saved (between 50 – 10 000 ZAR), customers will receive an interest rate ranging from 2.15% up to 2.90%.
Moreover, with its connection to the Standard Bank ATM card, users can manage their accounts online or via mobile phone in addition to using any Standard Bank ATM machine.
13. RMB Private Bank (Money Maximizer)
Investing in South African savings accounts is a great way to secure your financial future. You can start with as little as R100,000 and enjoy an interest rate of 3.70%, which increases over time as you make additional deposits.
With the click of a button, you can access these accounts from the comfort of your own home or office and have full control over your money at any given time.
In 2021, South Africa provides some of the most attractive returns on savings accounts in terms of its excellent rate of return, low-cost banking services and other attractive features like capitalising on interest or getting monthly payments.
No matter what happens, you can always be sure that your money will remain protected with any one of these leading banks.
14. Nedbank4me Account
The Nedbank low-income investment savings account is a great option for those who may not have access to substantial amounts of capital.
With just a minimum deposit of 250 ZAR, customers can start experiencing the benefits associated with savings accounts such as accumulating interest on their money.
To grow their capital even more, clients can opt to set up regular stop orders that deduct small sums from their current bank accounts to add additional funds each week or month at no extra charge.
For deposits made in cash, there are some costs but these are negligible when compared to the rewards of being able to make your money work for you by earning interest each month.
The 32-day notice requirement also gives clients time to plan any withdrawals and allows them the peace of mind that their funds held in this account will remain secure until they choose when they'd like to use it.
Best yet, customers get the assurance that Nedbank's tiered interest rates on savings accounts mean larger balances will get higher returns.
15. FNB Fluid Youth Account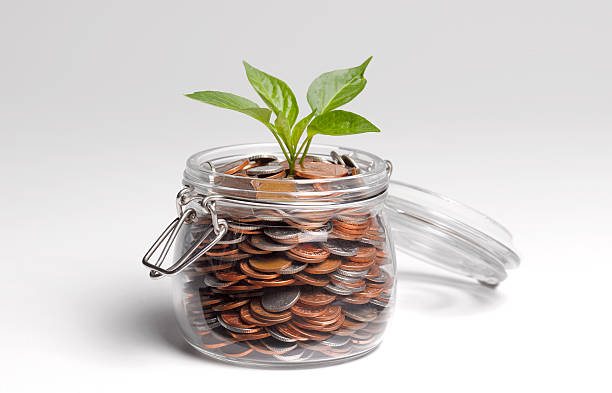 This Savings Account provides the perfect opportunity for kids to learn important money management skills at an early age, empowering them to achieve their financial goals in the future.
With no minimum deposit required and two competitive price choices, there has never been a more convenient way to start saving. The account is available to any child aged 18 or under and can be easily accessed via ATMs, internet banking, mobile phone banking and FNB offices.
Plus, it comes with an extra layer of security: a PIN-based MasterCard debit card which simplifies secure money transfers! As an added bonus, if children maintain a balance of 500 ZAR or more in the account monthly account fees will be waived – meaning even greater returns on savings!
And with interest rates ranging from 0.25 per cent to 1.80 per cent per annum, this attractive savings product offers excellent long-term value for young savers.
Wrapping Up
I think that postponing pleasure, recognizing the worth of time and money, and exercising self-control all contribute to our ability to save more money. I also believe that we frequently come to understand and embrace this too late in life, which is unfortunate.
All of the alternatives listed above have made it simpler for South Africans to begin saving, even if it is just a little amount of money.