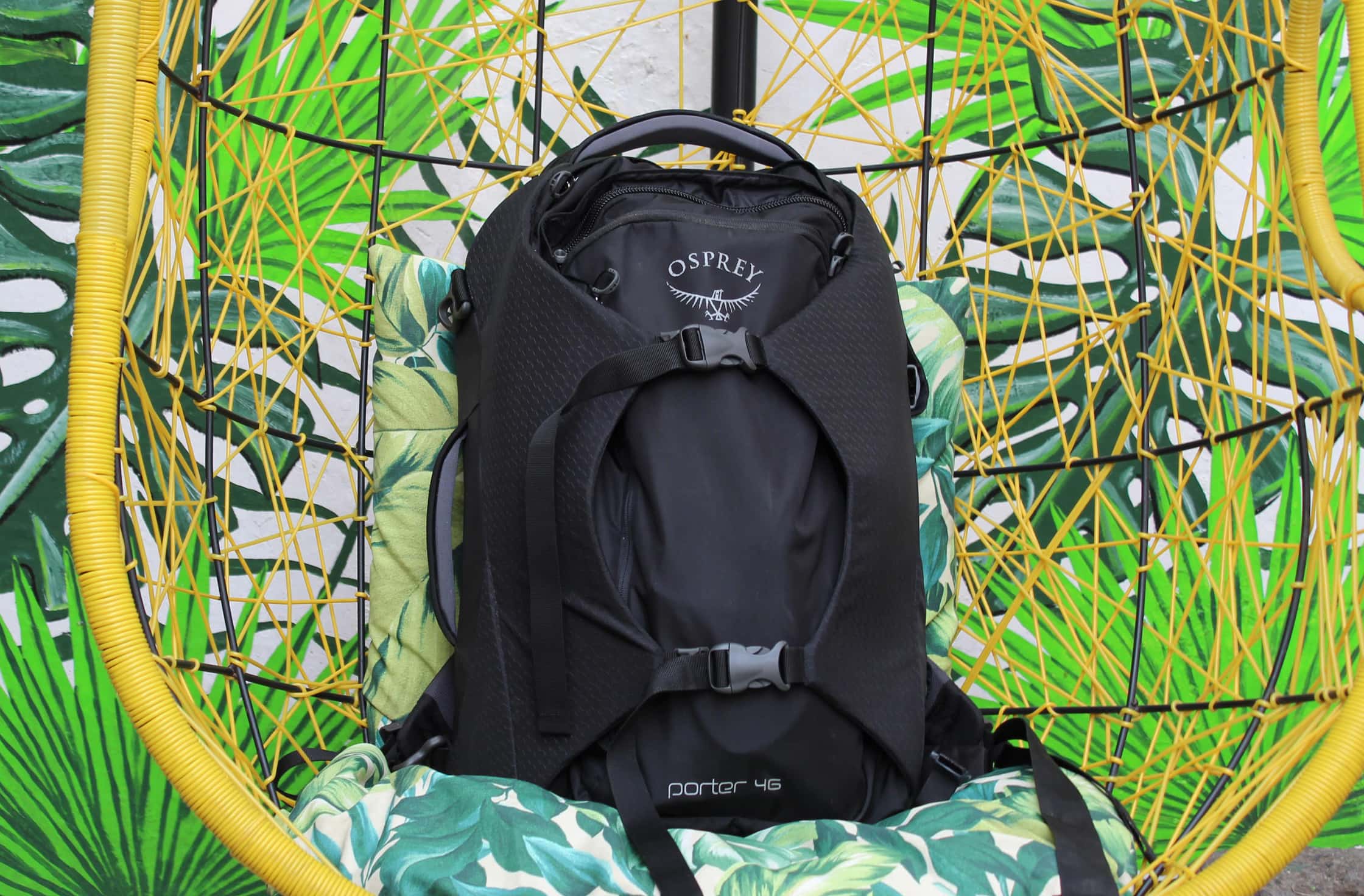 If you're planning an African safari, choosing the right gear is essential to ensure that you have a comfortable and enjoyable experience. And one of the most important items you'll need is a backpack.
But with so many options on the market, it can be challenging to know which one to choose. That's why we've put together this guide to help you find the best backpack for your African safari.
When it comes to selecting a backpack for an African safari, there are a few key features to look for. Firstly, you'll need a backpack that is durable and can withstand the rugged terrain and weather conditions that you may encounter.
Secondly, you'll want a backpack that is comfortable to wear for extended periods and has ample space to carry all of your essentials. Finally, you'll want a backpack that is easy to access and organize, allowing you to quickly grab what you need.
In this article, we'll be reviewing some of the best backpacks for African safaris that meet these criteria. So, whether you're embarking on a luxury safari or a more budget-friendly adventure, we've got you covered.
1. Osprey Porter 46
When I went on my first Serengeti safari, I took the Osprey Porter 46 backpack with me and it turned out to be a fantastic choice. This backpack has plenty of space to store everything I needed for the trip like clothes, camera gear, and even some snacks.
The best part about this bag is that it can easily transform into a duffel bag by tucking away the shoulder straps when needed.
One time during the safari, we had to quickly pack up and move from one camp spot to another due to unexpected weather changes.
The Osprey Porter 46 made packing so easy because of its large main compartment and multiple smaller pockets for organizing my belongings efficiently. It was also comfortable to wear as a backpack while hiking through the beautiful African landscapes.
Another great feature of this backpack is its durability; it held up really well in different weather conditions throughout my entire trip. In conclusion, I highly recommend the Osprey Porter 46 as an excellent backpack choice for anyone planning an African safari adventure!
2. Osprey Farpoint 40
I remember the first time I tried out my Osprey Farpoint 40 on an African safari; it was a game-changer. This backpack is perfect for all sorts of travelers, but especially those who love to explore wild landscapes and witness incredible wildlife up close.
The Farpoint 40 offers a lightweight design, which means you won't be weighed down as you trek through the stunning savannas and lush grasslands of Africa.
The bag's comfortable fit made it easy for me to wear all day during our long hikes, without any discomfort or fatigue.
It also has generous storage space that allowed me to pack in everything I needed for my adventure – from clothing and toiletries to essential gear like binoculars and a camera.
The best part? Its carry-on size lets me breeze through airport security with ease!
During our second safari trip in Tanzania, this backpack truly lived up to its reputation by keeping my belongings organized and secure while blending seamlessly into the environment.
I found the side pockets particularly useful for quick access to items like water bottles and snacks during our game drives.
3. Peak Design Travel Backpack
On a recent Kenya safari, I had the pleasure of using the Peak Design Travel Backpack. This exceptional bag went above and beyond in meeting all my needs during this unforgettable adventure.
Its sleek design and incredible organization made it easy for me to access all my essentials while on the move through Kenya's breathtaking landscapes.
What truly sets this backpack apart from others is its durability and attention to detail. When we encountered unexpected rain, I was grateful for the waterproof materials that protected my camera gear, allowing me to capture Africa's majestic wildlife without any worry.
The bag offers ample storage options with easy-to-use compartments that kept everything from clothing to equipment neatly organized throughout our trip. The adjustable straps provided much-needed comfort during those long walks in search of elusive animals like leopards and cheetahs.
One memorable moment when the backpack came in handy was during an early morning game drive at Maasai Mara National Reserve. With quick access pockets, I managed to grab my binoculars just in time to spot a pride of lions feasting on their latest catch!
4. Dinictis 40L Carry on Backpack
I can't help but gush about my experience with the Dinictis 40L Carry on Backpack during my African safari in Zambia. This backpack made it simple for me to quickly stow and access all of my gear, allowing me to fully immerse myself in the wild beauty of Africa without any distractions.
The efficient design of this bag allowed me to fit everything I needed—clothes, toiletries, camera equipment, and even a small umbrella—in its compact form.
The high-quality materials ensured that my belongings stayed safe from dust and moisture as we ventured through diverse landscapes like Victoria Falls and South Luangwa National Park.
One especially impressive feature is the bag's ability to transform from a backpack into a duffle bag! At one point during our trip, when boarding a small bush plane with limited space for luggage, this feature saved the day by allowing me to easily squeeze it into tight spaces.
5. Osprey Farpoint Trek 55
The Osprey Farpoint Trek 55 was my faithful companion during an unforgettable African safari in Botswana. From the vast plains of the Kalahari Desert to the wetlands of the Okavango Delta, this backpack exceeded all my expectations and proved to be a true asset on this once-in-a-lifetime trip.
One aspect that stood out about the Farpoint Trek 55 was its adjustable trampoline mesh back system, which provided fantastic ventilation. This feature kept me cool and comfortable even under the scorching African sun as we trekked through diverse landscapes teeming with wildlife.
The spacious main compartment allowed me to pack everything I needed for our multi-day journey, including clothes, toiletries, a first aid kit, and camera gear. The hidden security pockets turned out to be perfect for stashing my passport and other valuables while exploring remote corners of Botswana's national parks.
A memory that sticks with me is sitting around a campfire at night in Moremi Game Reserve with my Osprey Farpoint Trek 55 resting beside me—knowing that all my essentials were safely stored within its sturdy confines.
6. Standard Luggage Co. Carry-On
When I embarked on my African safari adventure in South Africa's Kruger National Park, the Standard Luggage Co. Carry-On backpack turned out to be the perfect travel companion. As someone who values convenience and mobility during travels, this bag allowed me to pack light without compromising on functionality.
The well-organized compartments made it a breeze to quickly find what I needed throughout the trip, from sunglasses and sunscreen for those sunny days to warm layers for chilly evenings by the campfire.
The durable construction held up impressively as we traversed through rugged terrain teeming with fascinating wildlife like lions, elephants, and zebras.
One outstanding feature of this backpack is its carry-on size—it saved me both time and money by allowing me to skip checking luggage at airports during our multi-stop journey through Africa. The comfortable straps made long walks through the park enjoyable, leaving me energized for new discoveries every day.
7. Cotopaxi Allpa 42
My journey through the captivating landscapes of Namibia's Etosha National Park was made even more memorable thanks to my Cotopaxi Allpa 42 backpack. Designed for avid adventurers, this bag proved to be an invaluable asset while exploring the awe-inspiring African wilderness.
Despite its somewhat bulky appearance, I found the Cotopaxi Allpa 42 provided ample storage space and impressive organization features that allowed me to pack everything I needed for our multi-day safari experience.
Its secure compartments kept my travel essentials like clothes, toiletries, and camera gear safe from dust or rain as we ventured into Africa's wild heart.
One unforgettable moment during our trip was when we stumbled upon a family of endangered black rhinos early in the morning. Thanks to the easy-to-access side pockets on my Allpa 42, I managed to grab my camera in time to capture their mesmerizing beauty before they vanished into the bush.
This amazing backpack not only met but exceeded my expectations on every level—keeping me well-equipped and comfortable throughout each thrilling adventure in Etosha National Park.
With its colorful design and practical functionality, the Cotopaxi Allpa 42 truly played a key role in making my African safari experience one for the books!
8. Nomatic 40L Travel Bag
My African safari to the Serengeti National Park in Tanzania was a truly unforgettable experience, thanks in part to my Nomatic 40L Travel Bag. This versatile travel companion made it easy for me to stay organized and prepared as I embarked on this awe-inspiring adventure.
One of the Nomatic 40L's standout qualities is its clever combination of backpack and duffle bag features, allowing for comfortable carrying and ease of access during our exciting wildlife drives.
The spacious interior enabled me to store everything from clothes and toiletries to essential gear like binoculars and a camera without adding excess weight.
While exploring the vast plains of the Serengeti alongside herds of wildebeest, zebras, and elusive big cats, I appreciated how tight-fitting straps kept my belongings secured inside this durable bag. The padded hip belt helped distribute weight evenly across my body as we hiked through breathtaking landscapes.
9. GORUCK GR2
During my African safari in Uganda, the GORUCK GR2 backpack proved to be an invaluable companion. As we trekked through diverse terrains like dense rainforests and open savannas, this rugged bag kept all of my gear safe and organized while withstanding the challenging conditions that Africa is known for.
One thing I loved about the GORUCK GR2 was its durable construction. This backpack not only endured countless adventures but also provided maximum comfort during long hikes in search of gorillas and chimpanzees through Bwindi Impenetrable National Park.
The spacious interior allowed me to pack everything needed for our multi-day journey, including clothing, toiletries, camera equipment, and even a pair of binoculars.
The separate compartments made it easy to find items quickly when it mattered most—like pulling out my camera just in time to capture a group of elephants bathing at Queen Elizabeth National Park.
10. Bellroy Transit Backpack
My African safari in Zimbabwe was truly an unforgettable experience, and the Bellroy Transit Backpack played a big part in making it so memorable. As we ventured through the vast wilderness of Hwange National Park, this backpack ensured that I had all my essentials within easy reach.
What struck me most about the Bellroy Transit Backpack was its sleek design and well-thought-out organization. The multiple compartments kept items like clothing, toiletries, snacks, and camera gear neatly arranged throughout our journey.
When we came across rare sightings—such as a pack of wild dogs on an early morning game drive—I could quickly access my binoculars thanks to efficient pocket placement.
The durable materials used in constructing this backpack held up remarkably well during our adventurous escapades in Mana Pools National Park, where we encountered everything from muddy trails to unexpected rain showers.
11. TIMBUK2 Authority Laptop Backpack
The TIMBUK2 Authority Laptop Backpack proved to be an outstanding companion during my African safari in Kenya. As we journeyed through the remarkable landscapes of Amboseli National Park, this trusty backpack kept all of my belongings organized and secure.
What I admired most about the TIMBUK2 backpack was its versatile design, offering both ample storage space and easy-to-access pockets. This made it simple for me to pack everything from clothing to essential gadgets like a camera and binoculars while keeping them within easy reach at all times.
Comfort is key when embarking on long treks through savannas, forests, or around lakeshores, and this backpack did not disappoint. It allowed me to comfortably carry all of my gear without feeling weighed down as I ventured into the mesmerizing world of African wildlife.
12. Tortuga Outbreaker Travel Backpack 35L
During my exhilarating African safari in Madagascar, the Tortuga Outbreaker Travel Backpack 35L proved to be an indispensable companion.
As we trekked through diverse landscapes from tropical rainforests to semi-arid deserts, this remarkable backpack catered to all my needs and kept my belongings safe and organized.
What impressed me the most about the Tortuga Outbreaker was its exceptional blend of comfort, durability, and well-designed organization.
It easily accommodated clothing items alongside essentials like binoculars, a camera, a water bottle, and snacks while allowing quick access whenever I needed them—particularly important during exciting wildlife encounters.
The adjustable back panel ensured consistent comfort throughout our adventure-filled days exploring Andasibe-Mantadia National Park or navigating rocky terrain within Isalo National Park.
13. Eagle Creek Wayfinder Backpack 40L
My African safari adventure in Zambia's South Luangwa National Park was made even more remarkable with the Eagle Creek Wayfinder Backpack 40L by my side.
This versatile backpack proved to be a reliable partner, offering sufficient storage space and comfort throughout each exciting day of exploration.
The Eagle Creek Wayfinder stood out due to its tough construction and practical design. It allowed me to confidently pack all my essentials, including clothes, toiletries, camera gear, and even a lightweight rain jacket for those unexpected showers.
The multiple compartments kept everything organized while the external pockets provided quick access to small items like sunscreen or a map.
Comfort during long walks across grasslands or through dense forests is vital on a safari adventure. The Wayfinder did not disappoint—with its comfortable straps and padded back panel—ensuring that I could fully enjoy every encounter with Zambia's incredible wildlife.