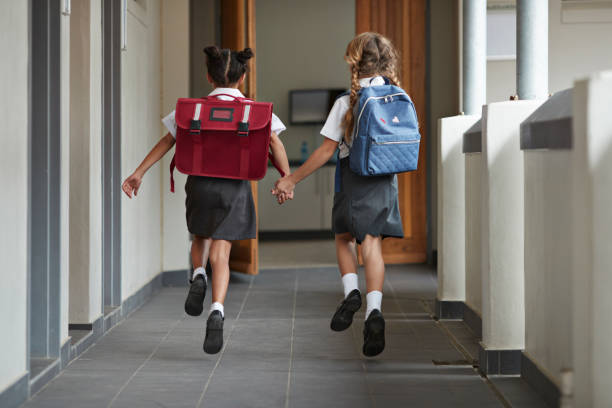 South Africa is known for its diverse culture, beautiful landscapes, and rich history that is as fascinating as it is tragic.
However, when it comes to education, South Africa has some of the best private schools on the continent, offering world-class facilities, experienced teachers, and exceptional academic programs.
Whether you are looking for a school that offers a well-rounded education or a more specialized curriculum, there is something for everyone in South Africa.
In this blog post, we will be discussing the 16 best private schools in South Africa that have earned their reputation as academic powerhouses.
We have conducted extensive research, analyzing each school's academic performance, extracurricular activities, facilities, and student life to create a comprehensive list of the best private schools in the country.
So, whether you are a parent searching for the best school for your child or a student seeking a top-notch education, this list is sure to provide valuable insights and help you make an informed decision.
So, without further ado, let's dive into the top 16 private schools in South Africa.
Best Private Schools in South Africa
1. St Mary's DSG
St. Mary's Diocesan School for Girls, one of the best private schools in South Africa, is a premier Anglican boarding school located in Hillcrest, Pretoria, Gauteng province.
Established in 1879 by the Rt Revd Henry Bousfield – the first Bishop of Pretoria – St Mary's DSG has been educating generations of young women from all over South Africa and abroad for more than 140 years.
The curriculum emphasizes traditional academic excellence yet also offers modern education in technology and science, preparing and inspiring students to success throughout their educational journey as well as into their futures.
Furthermore, St Mary's DSG boasts state-of-the-art classrooms and laboratories as well as an array of extracurricular offerings covering drama, music and art ensuring that all educational needs are met.
With a rich history steeped in tradition and success, it is no wonder why St Mary's DSG remains one of the top choices for parents looking to enrol their children in a premier private school in South Africa today.
2. Roedean School for Girls
Roedean School for Girls is one of South Africa's best private schools, renowned for its English-medium teaching and boarding environment.
Located in the affluent suburb of Parktown in Johannesburg, Gauteng, this prestigious institution has a long history of excellence in educating young women from all walks of life.
Facilities at Roedean include state-of-the-art classrooms, modern dormitories with comfortable beds and study areas, a range of sports fields and courts to facilitate team sports, as well as an array of extra-curricular activities including music, art and drama lessons.
The school is also renowned for providing excellent nutrition with daily hot meals prepared according to strict dietary requirements by professional chefs.
All students take part in character-building exercises geared toward positive socialisation that fosters respect among peers whilst instilling pride in their heritage.
It's no wonder Roedean is considered one of the best private schools in South Africa!
3. Diocesan School for Girls
Diocesan School for Girls (DSG) is one of the best private schools in South Africa located in Makhanda, Eastern Cape. With stunning facilities and highly trained staff, it offers an unparalleled educational experience to students.
Boasting a wide range of amenities, DSG provides everything a girl needs to excel both academically and socially.
Students are afforded ample opportunity to maximize their potential through its impressive selection of extracurricular activities including art classes, drama productions and musical performances.
From stellar sports teams to world-class leadership programs, this prestigious school provides top-level instruction that makes it well worth the hefty tuition fee.
4. St Cyprian's
St Cyprian's School is one of the best private schools in South Africa. Founded in Oranjezicht, Cape Town and boasting spectacular views of Table Mountain, it is a fully-independent school for girls from Grade 000 to 12 which also offers full or weekly boarding options to high school students.
The grounds host a number of state-of-the-art facilities including modern classrooms, libraries, sports fields and a swimming pool that offer its students the perfect environment for learning and growth.
With an emphasis on academic excellence as well as spiritual and moral development, St Cyprian's provides its pupils with the ideal platform to build character and reach their maximum potential.
5. St Mary's Waverly
St Mary's School is one of South Africa's best private schools and has been a beacon of academic excellence for over 130 years.
Situated in the affluent suburb of Waverley in Johannesburg, Gauteng, the school serves the Anglican community by providing an English-medium education to young women who are looking to nurture their individual talents and be inspired to reach their highest potential.
Boarding facilities allow students from far-flung places to access this world-class educational environment.
With its long history as the oldest school in the city and beyond, St Mary's School stands out among other private institutions for delivering excellent academic results that have earned it recognition both nationally and internationally.
6. Bishops Diocesan College
Bishops Diocesan College, an acclaimed private educational institution, is one of the best private schools in South Africa.
Founded in 1849 by the Anglican Bishop of Cape Town and situated in Rondebosch, a coastal suburb of Cape Town, this prestigious English medium boarding and day school is exclusively reserved for boys aged 11 to 19 years.
Established on 2 October 1849 as an educational beacon providing unparalleled quality education to young men across South Africa, Bishops Diocesan College has since then been making steady strides towards academic excellence and becoming one of the highest-regarded institutions within its field.
7. The Wykeham Collegiate
The Wykeham Collegiate is one of the best private schools in South Africa. Located in Clarendon, Pietermaritzburg, KwaZulu-Natal it provides excellent educational opportunities for its students.
This premier institution began as a combination of two separate schools which have been successfully combined to create a world-class learning environment.
It has an impressive curriculum and offers an array of extracurricular activities that give its students numerous ways to engage in activities outside of their studies.
In addition to this, there are also state-of-the-art facilities available including libraries and science labs which provide students with the resources necessary to excel academically.
The Wykeham Collegiate is well known for providing quality education that equips young women with the skills they need to be successful leaders in society.
8. St John's College
Located in the affluent suburb of Houghton Estate, St John's College is widely recognized as one of the best private schools in South Africa due to its rigorous academic programs, impressive facilities and wide range of extracurricular activities.
Established over 100 years ago, the school seeks to provide students with an education based on four core values: service, quality, respect and pride.
Students are continuously exposed to a range of development opportunities that will encourage them to achieve both academically and socially.
The school offers an esteemed curriculum which includes both Christian and national studies for boys from Grade 8 through Matric (Grade 12).
With excellent sports grounds, modern classrooms and state-of-the-art laboratories, St John's College truly stands out among even the best private schools in the South Africaᅳensuring their pupils get only the highest quality instruction.
In addition to academics, extra-curricular activities are available such as swimming clubs and chess competitions; all aimed at inspiring future generations of leaders.
9. Michaelhouse
For over a century, Michaelhouse has been renowned as one of the best private schools in South Africa. Located in the picturesque Balgowan Valley of KwaZulu-Natal's Midlands, this full-boarding high school for boys offers an exceptional educational experience.
Established in 1896, the school emphasizes four core values: respect, responsibility, truth and courage. Its highly reputable curriculum develops not only academic excellence but also essential life skills such as leadership and collaboration.
With its extensive sports facilities, there is plenty to do on campus during free time – from competitive cricket and rugby to swimming and squash.
As students are no doubt aware that what they learn at Michaelhouse will last them a lifetime, ensuring they are well-prepared for their future endeavours.
10. St. Andrew's School
St Andrew's School for Girls is one of the best private schools in South Africa, providing top-tier education to 1100 female students.
A proudly independent and Christian institution, St Andrews offers a comprehensive day and boarding program catering to the academic needs of its pupils.
Alongside this, it also operates an innovative co-educational preschool designed to foster creativity and curiosity amongst young learners.
Located in Johannesburg, this esteemed school has provided excellence in teaching and learning since its inception, emphasizing values such as integrity and kindness.
11. Hilton College
Hilton College is renowned as one of the best private schools in South Africa, located near the picturesque town of Hilton in KwaZulu-Natal's Midlands.
Proclaiming to have a long-standing commitment towards excellence, this exemplary educational institution sits atop an expansive 1,762-hectare estate that also encompasses a 550-hectare wildlife reserve.
Boasting state-of-the-art facilities and world-class teaching staff, Hilton College has been widely acclaimed for its dedication to nurturing its pupils' academic successes and holistically developing its students into well-rounded individuals.
12. Marist Brothers School
The Marist Brothers are renowned for being the pioneer institution of private schooling in Johannesburg, South Africa.
Since its inauguration in 1889 at Koch Street, this esteemed organisation has kept their commitment to excellence and growing knowledge through a quality education system.
After more than 70 years as an urban learning hub, the school relocated to the Linmeyer suburb in 1966; a move which allowed them to expand on both curricular and extracurricular activities while benefitting from modern amenities that foster student development.
Currently regarded as one of the best private schools in South Africa, The Marist Brothers offers scholars high-quality instruction through two branches – Primary and High School – with shared sports fields located conveniently between each campus.
13. Oakham School
Oakham School is one of the best private schools in South Africa, renowned for its rich history and extensive academic excellence.
Founded by Archdeacon Robert Johnson over four centuries ago in 1584, Oakham School stands out from other elite educational institutions due to its unique black and red badge design – a stark contrast to Uppingham School which lies a few miles away with its traditional blue and white.
With an inspiring curriculum that challenges students to reach their full potential, Oakham has become a benchmark of quality education throughout the nation.
14. Saint Stithians College
St Stithians College is renowned as one of the best private schools in South Africa, offering a premier education to its students.
Situated within a lush and green suburb, it has become an attractive choice for parents looking for an exceptional learning environment for their children; situated within the borders of Sandton and Randburg in Johannesburg's Gauteng Province.
The college offers world-class facilities including libraries of both print and digital media, as well as two sports fields, two swimming pools and modern classrooms that are equipped with state-of-the-art technology.
In addition to this, they offer a wide variety of extracurricular activities designed to prepare students academically while also developing essential soft skills such as teamwork and communication.
With an experienced staff dedicated to providing quality education along with inspiring teachers committed to seeing each student reach their potential, St Stithians College is truly one of the best private schools in South Africa.
15. Reddam House
Reddam House is widely regarded as one of the best private schools in South Africa, with a commitment to providing an exemplary learning experience for students.
With a focus on academic excellence and emotional development, teachers strive to nurture pupils' individual strengths and skills through inspiring teaching methods and activities.
Classrooms are specially designed for collaboration, play-based learning, critical thinking and problem-solving, while dedicated music and art studios encourage creativity.
The school also offers wide-ranging extra-curricular activities from sports like football and rugby to space technology clubs such as robotics or astronomy, catering to all interests outside of class time.
Furthermore, a strong emphasis on mental health and well-being ensures all pupils have the necessary tools to thrive emotionally, academically and personally.
16. The Learning Village
The Learning Village, one of the best private schools in South Africa, is an exceptional learning hub dedicated to nurturing and inspiring young minds.
This educational institution offers quality education delivered by highly-qualified teachers using modern teaching methods and innovative technology.
Students of all ages can enjoy various academic, sporting and cultural activities in a safe and caring environment.
The school focuses on developing the entire child – intellectually, socially, emotionally, creatively and physically.
Furthermore, they promote environmental awareness; encouraging students to become responsible members of society with strong moral values.
With the ethos "Where Education Meets Excellence" at its core; The Learning Village is certainly one of the premier private schools our nation has to offer!