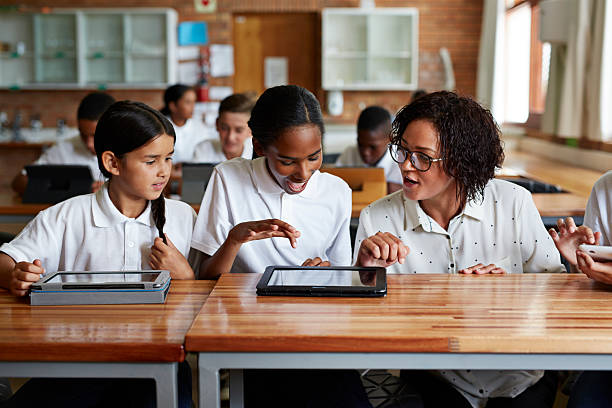 Are you looking for the best private schools in Centurion? Finding the right school for your child is a crucial decision that can impact their future success.
With so many options to choose from, it can be overwhelming to determine which schools will provide the best education and environment for your child. That's why we've done the research for you and compiled a list of the top 12 best private schools in Centurion.
These schools have been selected based on their academic reputation, extracurricular activities, facilities, and overall student satisfaction.
Whether you're looking for a school that focuses on sports, arts, or science, our list has something for everyone. From traditional boarding schools to modern co-ed institutions, Centurion has it all.
So, if you're a parent who values education and wants to provide the best possible opportunities for your child, keep reading.
Our comprehensive guide to the top best private schools in Centurion is here to help you make an informed decision and find the perfect school for your child.
Best Private Schools in Centurion
1. Amberfield College
Amberfield College is one of the best private schools in Centurion. Established in 2009, this co-educational school offers world-class private education from Grade RRR to Grade 12 at an affordable fee.
From a student body of around 700 nine years ago, there are now over 1,500 learners enrolled in the college.
The school's 21st century curriculum follows the Department of Education's CAPS framework and seeks to provide well-rounded learning; with traditional classroom instruction complemented by extensive sporting and cultural activities such as chess and rugby clubs, public speaking/debate teams and music ensembles.
Amberfield boasts state of the art facilities that include computer labs for each year group to bolster their studies, plus a sports field swimming pool for physical exercise.
all of which can be accessed for just R57, 900 – R59 900 per annum – making it one of the most attractive private schooling options in Centurion! The school is located at 4810 Amampondo Street Rooihuiskraal North x 46 Centurion.
2. Abbotts College Centurion
Approved and registered with the department of education, Abbotts offers a unique approach to learning which aims to equip learners from Grade 8-12 with essential skills for academic excellence.
With a 100% matric pass rate and an array of extra-mural programmes designed to bring life back into the classroom, it is not hard to see why Abbotts College has earned its title as one of the most prestigious private schools in Centurion.
Enrollment into Abbots College requires online registration followed by payment of non-refundable fee at R250 and a registration fee of R2 500 for all grades. The school fees range from R57 400 up to R76 100 annually excluding charges or other fees associated with school activities .
For students who are lucky enough to attend this premiere institution, they are encouraged further sharpen their knowledge using some state-of-the art facilities such as computer labs , science labs along side well stocked library.
3. The WAY Christian School
The WAY Christian School is a prestigious and highly affordable private learning institution located in Raslouw, Centurion Gauteng province – one of the best private schools in Centurion.
Established in 1998, this independent co-educational school has four divisions: foundation, intermediate, senior and college phases (pre-primary, primary and high school).
The Way Christian School prides itself on providing students with numerous opportunities to maximize their potentials become well rounded individuals.
To that end classes are kept small typically at 24 learners per class so as to create an environment conducive for every student's growth.
Students also get access to various sporting activities such as soccer, netball, cross country and athletics; glee club; boot camp; choir which contribute significantly to their body fitness and mental agility respectively.
4. Centurion Christian School
Centurion Christian School is widely regarded as the best private school in Centurion, renowned for its exceptional educational services and commitment to providing a holistic learning experience.
The school boasts an exemplary selection of courses ranging from English language and mathematics to computer studies, social sciences, art and music.
Furthermore, Centurion Christian School instills religious doctrines within its students that are aimed at helping them become good citizens in society while still pursuing their dream goals.
As a fee-paying school, the annual tuition for learners between pre-school (grade R) to grade 12 ranges from R62 300 to R73 300; this makes it one of the most affordable private schools in Centurion.
With a top-tier academic track record and registration with both the Department of Education and Independent Schools Association of Southern Africa (ISASA), it's not hard to see why so many families have chosen Centurion Christian School as their first choice for quality education.
5. Cornwall Hill College
Cornwall Hill College is regarded as one of the best private schools in Centurion.
With over 24 years' experience, this highly acclaimed institution offers a comprehensive education that focuses on both academic excellence and life-long learning.
With its well-structured curriculum, state-of-the-art technology and facilities, highly qualified teachers and staff, Cornwall Hill College provides an environment where children can thrive.
The school's full range of activities includes educational trips, sports events and social clubs to help develop each child's creative skills.
The college also offers an expansive library with up to date resources designed to enhance learning across all subjects from Maths to English.
The faculty is passionate about helping young minds reach their potential and dedicated professionals are always available for guidance and support.
By providing the latest technological aids in modern classrooms without overcrowding or losing any of its traditions, Cornwall Hill College sets itself apart as one of the best private schools in Centurion.
6. Southdowns College
Southdowns College is considered to be one of the best private schools in Centurion due to its exceptional dedication to providing a comprehensive and enriching educational experience.
The college offers a variety of courses including Math, Science, Technology, Arts, Languages, and Social Studies at both the primary and secondary school level.
Southdowns also has a range of extracurricular activities available for students such as sports teams, clubs, workshops and other initiatives which help foster learning outside the classroom.
With experienced teachers using innovative teaching methods plus cutting-edge technology integrated into lessons – all designed to help students reach their full potential – Southdowns College stands out as an excellent choice among private schools in Centurion.
7. Midstream College
Midstream College is one of the top private schools in Centurion that boast a long tradition as an academic leader.
Midstream College provides excellent educational opportunities for students from all backgrounds with its highly trained and experienced teaching staff and modern facilities.
With a focus on providing holistic education to foster intellectual development, emotional wellbeing, and physical health, Midstream ensures that its students receive the best possible learning experience.
Through offering unique programmes such as coding classes and robotics workshops, the school encourages creativity in their pupils while also providing necessary support when needed.
The college offers an array of extracurricular activities too – from athletics to drama clubs – allowing each student to find not just academic but personal growth here at Midstream College; a renowned institution proudly recognised as one of the best private schools in Centurion.
8. Irene Primary School
Irene Primary School offers a top-quality education, remarkable facilities and caring teachers who are dedicated to providing an environment that encourages children to reach their full potential.
The school's curriculum focuses on academic excellence while also promoting creativity and innovation through its integrated arts program.
Additionally, Irene Primary School provides a range of extracurricular activities such as sports teams, clubs and cultural events that create an enriching learning atmosphere for students.
With state-of-the-art technology at their disposal, children have access to resources that give them an advantage over other schooling options in the area.
Highly certified faculty members ensure each pupil has individualized attention from the moment they enter Irene Primary School until graduation day; this makes it easy for parents to trust that their child is getting the best possible education available at one of the best private schools in Centurion.
9. Lyttelton Manor High School
Lyttelton Manor High School is often considered to be one of the best private schools in Centurion, South Africa.
It has a long-standing reputation for offering students an excellent education which incorporates a rigorous academic program and cutting edge technology.
With an experienced and dedicated teaching staff, Lyttelton Manor High provides its pupils with the benefit of personalised tuition from some of the expert educators in their field.
Additionally, there's a wide range of activities available both within school time and outwith such as sport, music and theatre – allowing each student to explore their interests further.
This strong learning atmosphere combined with modern facilities make Lyttelton Manor High School an ideal environment for success in any subject area or activity undertaken.
10. Sutherland High School
Sutherland High School has a long-standing reputation for excellencein South Africa, offering students an exceptional educational experience from the earliest grades through to college preparation courses.
Not only does Sutherland provide first-rate facilities and resources, but it sets its pupils up with the skills they need to excel both inside and outside of the classroom.
From creative electives such as visual art classes and music instruction, to leadership roles like student council members or sports captains – Sutherland offers a holistic education that builds confidence, critical thinking abilities and strong social values.
With highly qualified teachers who have a commitment to individualized learning plans, high expectations are set so each student can reach their full potential while enjoying their school experience at Sutherland High School – making it one of the premier institutions in Centurion.
11. Cresta College
Cresta College offers an excellent quality of education to its learners, focusing on fostering critical thinking skills, creativity and independent learning through the National Curriculum Statement.
The school has a variety of facilities tailored to suit each child's individual needs; ranging from a library with more than 30 000 books and resources, state-of-the-art science laboratories and computer suites intended to stimulate their minds.
Furthermore, both academic and co-curricular activities are offered – including golf tours and involvement in musicals – which serve to encourage students to pursue their passions outside of the classroom.
With experienced teachers committed to nurturing each learner's trust in themselves as self-directed individuals, Cresta College ensures that children are prepared for further education or life beyond school by offering relevant guidance during the critical decision making process towards those goals.
Aspiring pupils have access to top class teachers who help them gain insight into their capabilities so that when they move onto higher studies or careers they will have a strong sense of what path is most suitable for them.
12. Empro Academy
Empro Academy is one of the best private schools in Centurion, offering an array of educational services to its students.
With a commitment to excellence and personalized student attention, Empro provides a learning atmosphere unlike any other.
The school boasts top-notch academics, with rigorous classes taught by highly qualified teachers.
Additionally, Empro offers extracurricular activities such as sports teams, academic clubs, and creative arts programs for students to explore their passions and talents beyond the classroom.
Students are encouraged to take advantage of these opportunities to develop holistically within the supportive environment that Empro provides.
Ultimately, this award-winning school is dedicated to helping each student reach their highest potential and achieve success throughout their future endeavors.