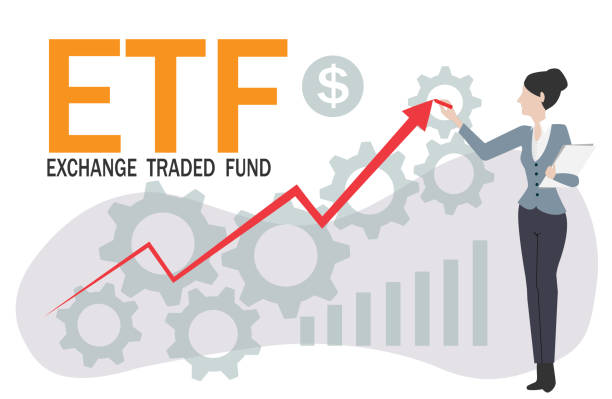 Are you an investor looking for the best exchange-traded funds (ETFs) in South Africa? With so many options on the market, it can be overwhelming to know where to start.
That's why we've done the research and rounded up the top ETFs in South Africa that offer investors a diverse range of opportunities with low costs.
In this blog post, we'll discuss the different types of ETFs available in South Africa, such as index-tracking, sector-specific, and smart-beta funds. We'll also delve into factors like liquidity and expense ratios to help you make informed decisions about your investments.
Whether you're a beginner investor or an experienced one, our comprehensive guide will provide all the information you need to choose the best ETFs based on your investment goals.
So sit back, relax and read on to discover our top picks for the best ETFs in South Africa.
Best ETF South Africa
1. Satrix 40 ETF
Satrix 40 ETF is a premier investment choice for individuals seeking exposure to some of the largest and most influential companies in South Africa.
This exchange-traded fund tracks the FTSE/JSE Top 40 Index, providing investors with access to an impressive array of top-performing equities across various sectors such as financials, resources, and industrials.
Investing in Satrix 40 ETF allows you to capitalize on South Africa's economic growth while enjoying the benefits of a well-diversified portfolio.
Its solid track record and easy-to-understand strategy make it an ideal option for both experienced investors and beginners alike.
Considering its potential for delivering long-term value, Satrix 40 ETF undoubtedly holds its ground among the best South African ETFs on offer today.
2. Sygnia Itrix MSCI World ETF
Sygnia Itrix MSCI World ETF is an exceptional investment solution for individuals keen on expanding their portfolio with international equities.
This exchange-traded fund tracks the renowned MSCI World Index, which comprises companies from various sectors across 23 developed markets worldwide.
Investing in this global fund allows you to benefit from the performance of top-tier corporations while mitigating country-specific risks.
Opting for Sygnia Itrix MSCI World ETF means enjoying geographical and sectoral diversification, thus reducing your exposure to fluctuations in South Africa's economy.
With its impressive historical returns and wide-ranging scope, it undoubtedly ranks among the best South African ETFs for those seeking a truly global investment opportunity.
3. Satrix INDI 25 ETF
Satrix INDI 25 ETF is a remarkable option for investors who wish to gain exposure to the South African industrial sector. This exchange-traded fund tracks the performance of the FTSE/JSE Industrial 25 Index, which focuses on leading industrial companies in South Africa.
The Satrix INDI 25 ETF provides a unique opportunity to invest in some of the country's most influential businesses across various industries, such as retail, logistics, and telecommunications.
Choosing Satrix INDI 25 ETF ensures access to high-quality equities with strong growth potential within a thriving economic segment.
For those aiming to diversify their portfolio by incorporating top-performing industrial stocks from South Africa, this fund undoubtedly stands among the best ETF options in the market.
4. NewFunds S&P GIVI ETF
NewFunds S&P GIVI ETF is an outstanding investment vehicle for those who want to benefit from a combination of value and low-volatility strategies.
This innovative exchange-traded fund follows the S&P Global Intrinsic Value Index (GIVI), focusing on both undervalued stocks with high intrinsic value and stable, lower-volatility stocks from various sectors worldwide.
This distinctive approach ensures that NewFunds S&P GIVI ETF offers a well-diversified global portfolio while minimizing risks associated with market fluctuations.
Its attractive international exposure coupled with its intelligent balance of growth potential and stability makes the NewFunds S&P GIVI ETF one of the top contenders among the best South African ETFs available to investors today.
5. Absa NewGold ETF
Absa NewGold ETF offers investors a secure and convenient way to invest in gold, one of the most sought-after commodities worldwide. As a leading exchange-traded fund in South Africa, it provides exposure to the gold market by investing in physical bullion.
This method ensures that the performance of the ETF closely mirrors fluctuations in gold prices. Investing in Absa NewGold ETF allows you to diversify your portfolio, hedge against inflation, and protect your assets during times of economic uncertainty.
Known for its reputation as a safe-haven investment, this fund continues to be an attractive option among investors seeking one of South Africa's best ETFs related to precious metals.
6. Satrix MSCI World ESG ETF
Satrix MSCI World ESG ETF is an excellent choice for environmentally and socially conscious investors looking to include global equities in their investment portfolios.
This exchange-traded fund (ETF) tracks the performance of the MSCI World ESG Enhanced Focus Index, comprising companies with strong environmental, social, and governance (ESG) practices from various countries and sectors.
Investing in Satrix MSCI World ESG ETF not only provides geographical diversification but also supports ethical businesses committed to a sustainable future.
Through this fund, you gain access to top-tier companies while promoting positive change around the world. For those keen on combining financial growth with impactful investments, Satrix MSCI World ESG ETF emerges as one of the best South African ETF options.
7. NewFunds SWIX ETF
NewFunds SWIX ETF is an appealing investment option for those seeking a taste of the South African market with a twist. Unlike traditional
Top 40 index-tracking funds, NewFunds SWIX ETF follows the FTSE/JSE Shareholder Weighted Index (SWIX), which adjusts the weightings based on share liquidity and free float.
This approach gives more prominence to companies with larger local ownership, encouraging investment in businesses that have a strong domestic appeal. Investing in NewFunds SWIX ETF offers exposure to various sectors, including financials, resources, and industrials.
Its distinctive methodology creates a diversified portfolio while allowing investors to remain aligned with South Africa's economic landscape. Thus, NewFunds SWIX ETF earns its place among the best ETF options available in South Africa.
8. Absa NewPlat ETF
Absa NewPlat ETF presents an enticing choice for investors seeking exposure to the precious metals market, specifically focusing on platinum.
This exchange-traded fund is designed to track the price of platinum by investing in physical metal, offering a secure and reliable method for participating in the performance of this highly sought-after resource.
South Africa is known for its vast platinum reserves, and Absa NewPlat ETF allows investors to capitalize on this domestic strength while diversifying their portfolio beyond equities.
For those interested in investing in a commodity-based ETF with strong potential returns, Absa NewPlat ETF certainly ranks among the best South African options available today.
9. Ashburton Africa Equity ETF
Ashburton Africa Equity ETF is an exceptional choice for investors who desire exposure to the African continent's exciting growth potential.
This exchange-traded fund specifically targets companies within the African ex-South Africa market, offering a unique opportunity to benefit from the region's rapidly expanding industries.
With its extensive diversification across different sectors and countries, Ashburton Africa Equity ETF ensures investors can tap into various economic drivers while minimizing risk.
The fund's impressive performance in recent years highlights its ability to deliver value and make it one of the best ETFs in South Africa for those eager to explore emerging markets beyond South African borders.
10. Satrix Rafi 40 ETF
Satrix Rafi 40 ETF deserves a spot on your radar when considering the best ETFs in South Africa. This particular fund stands out from its competitors by utilizing a unique smart-beta approach, focusing on various fundamental factors rather than simply tracking the Top 40 index.
The Satrix Rafi 40 ETF puts emphasis on aspects such as sales, cash flow, dividends, and book value to create a more diverse and efficient investment strategy.
With this innovative method, investors gain exposure to large-cap companies while potentially lowering the risk compared to traditional market-cap weighted strategies. Don't miss out on exploring this exceptional option for your financial portfolio!