The best commercial banks in Tanzania are CRDB Bank, NMB Bank, NBC Bank, Absa International, and Stanbic Bank. These banks have a strong reputation and presence in the country. They offer a wide range of services, making them a reliable choice for all your banking needs.
Commercial Banks in Tanzania make the country one of the fastest-growing economies of the 21st century and are ranked amongst the top mid economies globally.
One of the biggest reasons behind this stupendous growth is the robust banking network that Tanzania possesses As per the latest IMF (International Monetary Fund), Tanzania has the most extensive branch network for commercial banks in the world.
This extensive network of Commercial Banks in Tanzania enables every common citizen with easy access to banking facilities, helping with the progress of the country
What are commercial banks?
Commercial Banks are the financial institutions that are licensed by the Central Bank of Tanzania, i.e., BoT, to perform essential banking functions including accepting deposits and offering Personal Loans and other lending options;
The principal aim of commercial banks in Tanzania is to earn profits, i.e., they engage in the banking business to generate profit Apart from individual customers, they deal with business entities as well offer several types of Short-Term and Long-Term Loans.
The primary source of profit for the best Commercial Banks in Tanzania is the difference between interest rates charged by borrowers and interest rates offered.
10 Commercial Banks in Tanzania
With numerous commercial banks offering their services in the country, you might be wondering about the best Commercial Banks in Tanzania.
For your convenience and information, the best banks in Tanzania include CRDB Bank, NMB Bank, NBC Bank, absa International, and Stanbic Bank.
1. CRDB Bank Plc
CRDB Bank is a leading private sector commercial bank in Tanzania that started its operations in 1991. Presently, the bank boasts of 268+ branches and 560 ATMs across various cities in Tanzania, 14,761 bank agents, and 2,237 POS merchants.
The bank has a large customer base of more than 3.3 million, and CRDB bank has a presence in Burundi. With 3,400+ employees and total market assets of more than TZS 6.6 Trillion and total capital of TZS 873 Billion as of the 2019 annual report.
The Bank operates three subsidiaries of CRDB Bank Burundi, CRDB Insurance Broker Limited which operates in Tanzania, and CRDB Microfinance Services Limited.
CRDB Bank Plc offers personal and corporate banking, wealth management, insurance, foreign exchange, savings and current accounts, mortgages, credit and debit cards, money transfer, online banking, and other services through one of the largest branch and ATM networks in Tanzania.
2. NMB Bank: #1 Best Commercial Banks in Tanzania for SMEs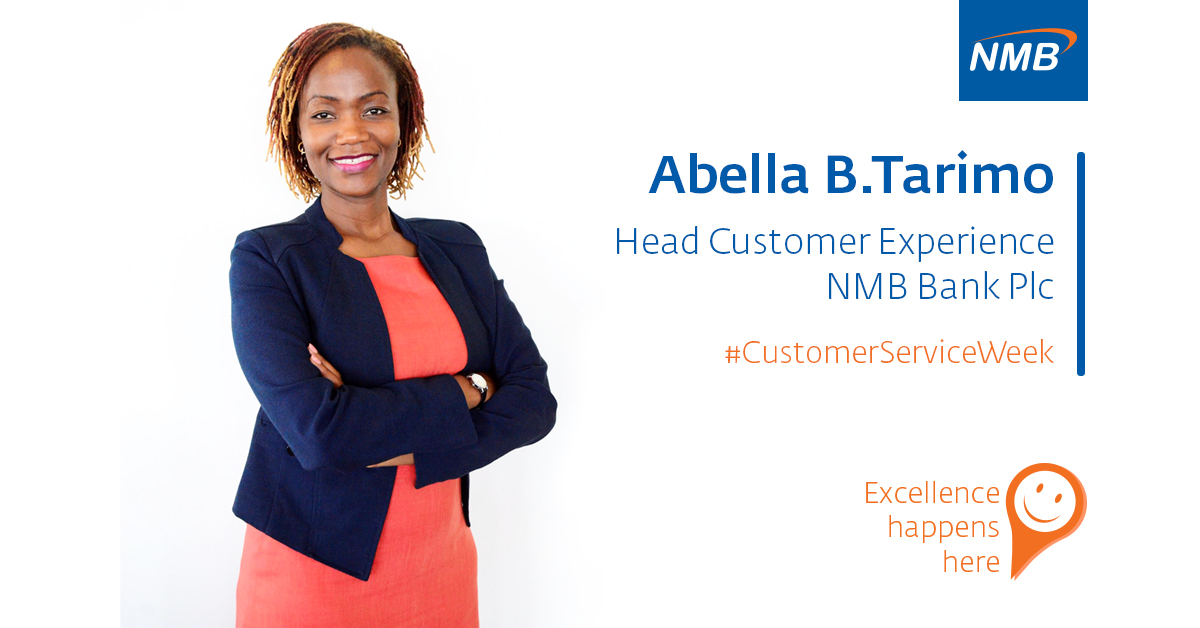 NMB Bank is a prominent private-sector Commercial Bank that was established in the year 1994. At present, NMB Bank has more than 224+ branches and 794+ ATMs across various cities in Tanzania with a customer base of approximately 3.5 million NMB Bank has 5,980 agents all over the country.
NMB Bank employs 3,450+ employees. The total market assets of the bank as of 2019 is TZS. 6.5 Trillion and total capital of TZS 972 Billion For seven years in a row, the Bank has been a winner of the Euromoney Awards for Excellence being awarded the prestigious 'Best Bank in Tanzania 2018' Award.
The Bank is also proud to have yet again been awarded by the National Board of Accountants and Auditors (NBAA) for the 'Best presented financial statements 2018'
3. NBC Bank: #1 Best Commercial Banks in Tanzania Businesses
NBC Bank is the third-largest private sector bank in Tanzania which started its operations in 1967. It has an extensive network of 51+ branches and 230+ ATMs across Tanzania.
The employee strength of the bank presently stands at 1,200+, and the total market capitalization of NBC Bank is more than TZS. 1.9 trillion with total assets of trillion.
4. KCB Bank Tanzania
KCB Bank Tanzania Limited was incorporated in April 1997. KCB Bank Tanzania is a subsidiary of KCB Bank Group which operates also in Kenya, Uganda, South Sudan, Rwanda, and Burundi.
KCB Bank has a network of 14 branches, 15 full-service ATM machines, 144 Agents, and 289 POS Merchant outlets in various cities of Tanzania. The bank has a Staff of 287 employees in Tanzania KCB is a branch Bank that operates in an advanced Core-banking System (T24).
This state-of-the-art system puts KCB business on one IT platform which enables its customers to transact at any KCB Branch across East Africa as if they were at their domicile branch KCB is the first bank in the region to have listed its shares in various stock markets in East Africa including Dar es Salaam stock exchange, Nairobi Securities Exchange, Uganda stock exchange and Rwanda over the mark
5. ABSA International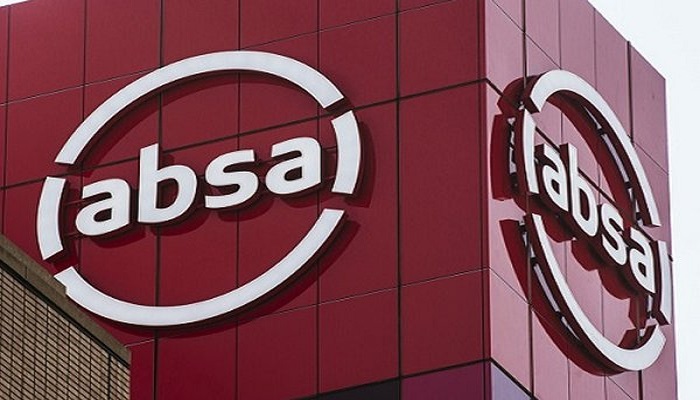 Absa Bank Tanzania is part of Absa Group Limited, an African financial services group that aims to be the pride of the continent. Absa Group Limited is listed on the JSE in South Africa and is one of Africa's largest diversified financial services groups with a presence in 12 countries across the continent and around 42, 000 employees It is the largest private sector bank in Tanzania.
It offers personal and corporate banking, wealth management, insurance, foreign exchange, savings and current accounts, mortgages, credit and debit cards, money transfers, online banking, and other services. The bank has more than 264 ATMs and over 64 branches 950 POS agents in Tanzania. The company employs about 1,662 staff in Tanzania.
6. Stanbic Bank
Stanbic Bank Tanzania Limited is a full-service commercial bank that specializes in providing facilities and services to public and private sector corporations, diplomatic missions, and international organizations.
Stanbic Bank Tanzania is a member of the Standard Bank Group of South Africa and was established in May 1995 when the Standard Bank Group acquired the operations of Meridien Biao Bank Tanzania Limited.
Standard Bank Group is a global bank with African roots. It is South Africa's largest bank, distinguished by its extensive operations in 20 African countries.
Outside Africa, the Standard Bank Group's operations span 7 countries, with a focus on emerging markets. As part of Africa's largest bank, we are able to give our customers access to expertise and on-the-ground presence across the globe – vital to the ever-increasing global requirements of the business.
The Bank's Corporate and Investment Banking offering includes global markets, project and structured finance, equities trading, corporate finance, global custody, and myriad transactional and electronic banking solutions.
7. Exim Bank
Exim Bank is one of the leading financial services providers in 4 countries and Tanzania's first international bank. Since welcoming our first customers in Samora Branch, Dar es Salaam, in 1997, Exim Bank has continued to expand its national and regional reach.
The Bank's operations span Dar es Salaam, Zanzibar, Tanga, Morogoro, Kilimanjaro, Arusha, Manyara, Mwanza, Shinyanga, Kigoma, Iringa, Mbeya, and Mtwara regions in Tanzania and overseas subsidiaries in the Anjouan, Moheli and Moroni Islands of the Union of Comoros, in the Republic of Djibouti and Uganda– an international presence unmatched by other Tanzanian banks.
The Bank has had significant breakthrough innovations through the deployment of world-class technology and customer-focused products.
We are proud to be the first bank to introduce Credit Cards with the launch of International Debit MasterCard, Visa Platinum cards, TANAPA debit cards and Visa credit cards in Comoros. We also pioneered Mobile ATM facility solutions and an exclusive financing scheme for women in Tanzania.
8. Diamond Trust Bank
Diamond Trust Bank (DTB) is a leading regional bank, listed on the Nairobi Securities Exchange (NSE). An affiliate of the Aga Khan Development Network (AKDN), DTB has operated in East Africa for over seventy years.
DTB's focus on the SME sector and commitment to enhancing convenience for customers through branch network expansion has driven the Bank's growth in recent years.
With over one hundred and thirty branches in Kenya, Tanzania, Uganda, and Burundi, some of which are 24/7 digital branches, DTB is committed to enabling people to advance with confidence and success.
The Bank's heritage and values are articulated in its brand promise, Achieve More, and brought to life through an engaged diverse workforce.
9. DCB Bank Plc
Established in the year 2001, Dar es Salaam Commercial Bank Plc is headquartered in Dar es Salam. DCB is the largest bank in Dar es Salaam and Offers numerous services ranging from Retail to Wholesale Banking, Credit to Debit Cards, and Home Loans to Auto Loans, amongst others, the bank serves millions of customers across Tanzania. Today, DCB boasts of as many as 15+ branches, and 250 ATMs, and generates employment for over 200+ people in Tanzania.
The Bank offers Home Loan, Personal Loan, Loan Against Property, Loan Against Securities, Education Loan, Pre-owned Car Loan, Two Wheeler Loan, Three Wheeler Loan, Gold Loan, Loan on Credit Cards, Loan Against Cars, Business Growth Loan, and so on.
The bank offers various cards Credit Cards, Debit Cards, Millennia Cards, Commercial Credit Cards, and Prepaid Cards. You can open Savings Accounts, Salary Accounts, Current Accounts, Rural Accounts, Sukanya Samridhi accounts, Public Provident Funds, and Demat Accounts with the bank.
The bank offers deposit facilities under Fixed Deposit, Recurring Deposit, Non-Withdrawal Deposits, and My Passion Fund.
10. Standard Chartered
Standard Chartered plc is a global financial services organization with over 200+ employees and 7 branches and over 8 Automated tellers machines.
It has operations in over 6 markets and offers consumer and wholesale banking services including deposits, personal and business loans, wealth management, mortgages, auto finance, mergers and acquisition advisory, online banking, international money transfer (or wire transfers), and more.