Are you tired of dealing with the hassle of cash transactions and the anxiety of carrying large sums of money around? If so, it may be time to consider opening a cheque account in South Africa.
A cheque account allows you to make purchases and pay bills using a chequebook or debit card, providing a convenient and secure way to manage your finances.
But with so many banks and financial institutions offering cheque accounts, how do you choose the best one for your needs? Don't worry, we've got you covered.
In this blog post, we've compiled a list of the 10 best cheque accounts in South Africa. Our list includes accounts from both traditional banks and newer, digital-only banks, each offering unique features and benefits.
Whether you're looking for low fees, high-interest rates, or mobile banking capabilities, we've got a cheque account option that will meet your needs.
By the end of this post, you'll have a clear understanding of the different cheque accounts available in South Africa and be able to choose the one that's right for you.
So, if you're ready to simplify your finances and take control of your money, keep reading to discover the 10 best cheque accounts in South Africa.
Top Cheque Accounts in South Africa
1. FNB Easy account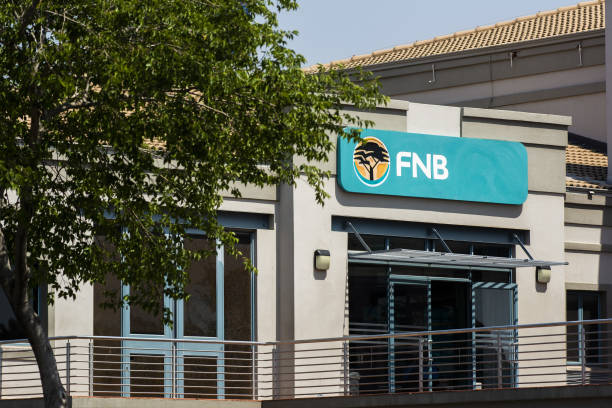 The FNB Easy Account features convenience-promoting technology and two billing options – simple smart billing at a monthly rate and pay-as-you-go billing at R4.95 per month – this account offers great value for money.
With different transactional rates applicable to each option, you can choose the right one for your financial needs.
The Free Smart Account includes no-cost swipes, up to ten free online transactions, phone banking, mini statements, card purchases, balance inquiries and more; whilst with the Pay-as-you-go option you will be charged for each transaction.
Other benefits include free historical statements and unsuccessful transactions being charged 8.50 ZAR only; easy conversion to a gold account; a fee on balance inquiry if assisted by an FNB adviser; free and planned transfers as well as linked account transfers with no additional costs if carried out with a consultant.
Lastly, debit orders are also exempt from any charges while requesting extra bank statements may incur certain fees.
All of these features make FNB's Easy Account one of the best cheques accounts in South Africa available today!
2. Standard Bank's Access Account
The Standard Bank Access account is widely regarded as the best cheque account in South Africa. This full-featured bank account allows you to access your cash without any minimum income requirements, making it ideal for those on a tight budget.
On top of this, the monthly fees are kept low at just R5.80. In addition, you can benefit from quick money withdrawals and prepaid top-ups up until the end of each month at no extra cost.
Furthermore, you can receive UCount rewards and free airtime or 250MB of data for use with Standard Bank Mobile every month.
Unfortunately, one downside of this card is that there isn't an overdraft facility included – something that is usually found in accounts which require a minimum income level to open.
Despite being slightly limited in terms of features when compared to other banks' products, the Standard Bank Access Account is still considered by many as the best cheque account option available in South Africa today due to its remarkably low fees and accessibility for people with zero income levels.
3. Old Mutual Money Account
Old Mutual Money Account is one of the most sought-after cheque accounts in South Africa, offering customers an excellent range of features that make banking a breeze.
As well as providing users with a double act of both transactional and savings account functionality, this feature-rich account also comes complete with 'save your change' capabilities allowing you to automatically save any leftover funds on top of transactions or spending.
Customers can also take advantage of concentrated saving functions and the power to transfer money at any given time.
Plus, card purchases are free each time customers use their cards for convenience!
This bank account also offers monthly statements once logged into their portal or app for added security – all for just 25 ZAR required minimum balance.
Further to this, Old Mutual also lets you pay other Money Account customers with ease simply by using phone numbers alone – no need for additional paperwork!
Finally, cash withdrawals from ATMs and international ATM terminals have low fees to worry about (4.95 ZAR per month) and there's even a tap-to-pay function available too – perfect for smaller payments!
Debit orders cost 2.20 ZAR while statement requests will set you back 10 ZAR plus 70 ZAR if requiring any new cards too; making this great value all around.
4. Discovery Bank Gold Cheque Account
Discovery bank's Gold Cheque Account is the perfect choice for those looking to manage their finances while avoiding costly banking fees.
This entry-level account is designed to give customers access to substantial savings, as it only carries a monthly fee of 5 ZAR and a Vitality Money premium fee of 5 ZAR.
What sets this account apart is its array of benefits, such as four free withdrawals from any ATM in South Africa, unlimited swipes at local POS, free POS swipes worldwide and cash deposits at Pick & Pay retail shops.
In addition, Discovery Bank customers can also avail themselves of discounted rates on select health items and equipment purchased from pre-approved stores.
Plus, they get exclusive discounts on premium live events when using their cheque card.
With so many features and great value for money offered by the Gold Cheque Account with Discovery Bank, it's no wonder why it's considered one of the best cheque accounts in South Africa!
5. Absa Transact Debit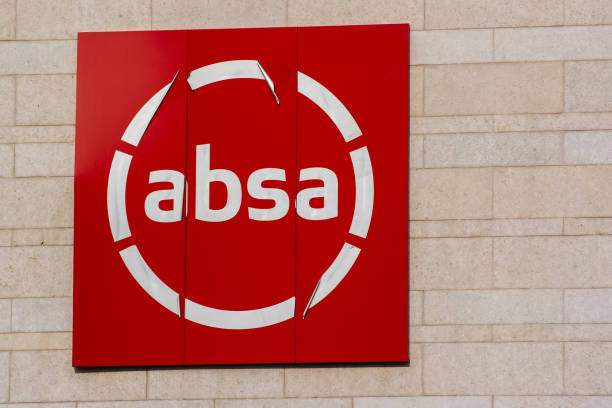 For those seeking an easy and affordable entry-level banking solution for basic financial needs, ABSA's Transact Debit Account stands out as one of the best cheque accounts in South Africa.
This account comes with a myriad of features and benefits, including no monthly subscription fees, access to withdrawals, deposits, transfers, account payments and statements from any ABSA ATM or participating merchant till point – all of this without having to earn more than 3 000 ZAR per year!
Customers will also benefit from unlimited balance inquiries at ABSA ATMs plus CashSend functionality that allows them to send money even if the recipient has no bank account.
In addition to traditional services such as travel expense reimbursements and swipe bonuses, customers can take advantage of incentives and discounts.
The account may be conveniently controlled via the internet portal, mobile banking or telephone banking at any time.
With its robust yet straightforward offerings tailored towards low-income earners or those not earning an income at all – ABSA's Transact Debit is looking like a great way to handle day-to-day finances in South Africa.
6. Capitec bank Global One account
The Capitec Bank's Global One account is a great option for those looking to secure the best cheque accounts in South Africa that don't break the bank.
This pay-as-you-go account permits you to make transactions via mobile, internet and app and gives access to free remote pin services when making cash withdrawals or purchases at points of sale.
Even though it isn't specifically classified as a cheque account, this economical banking solution offers many similar perks such as daily transactional capabilities, international business dealings, incredible savings rates ranging from flexible to fixed term offerings; insurance services, home loans and other financial products are also conveniently available.
Better yet? You'll only be charged R13.33 per month for every dozen transactions you make!
7. Account Nedbank Ke Yona Bundle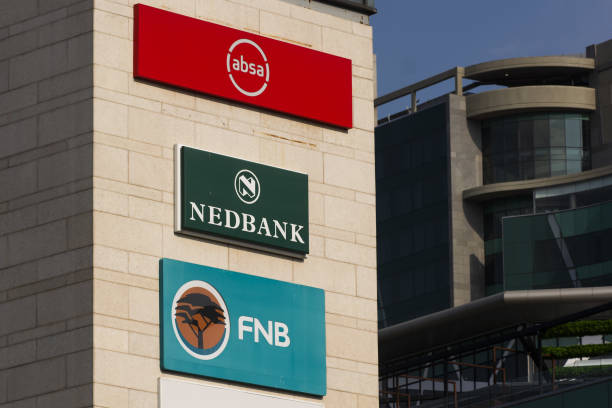 For those seeking one of the best cheque accounts in South Africa, Nedbank Ke Yona Account is a great choice.
This account provides new customers with 2 000 ZAR burial protection, while also linking them to a MyPocket savings accounts where they can earn interest on their funds.
There is a monthly charge of 62 ZAR which includes 10 free transactions each month and customers can make payments using the Nedbank Money App even without their card.
Moreover, this account has numerous features and benefits such as funeral insurance of 2 000 ZAR, limitless internal debit orders and stop-orders that are fee-free and unlimited access to card swipes along with eNote SMS alerts at no extra cost.
8. TymeBank Everyday Account
TymeBank Everyday Account is one of the best cheque accounts available in South Africa. It offers unparalleled features and benefits, such as a range of freebies and generous returns on savings.
Customers opening an account are able to take advantage of double Smart Shopper points when they pay or swipe their card at Pick n Pay, while GoalSave makes saving even easier with the potential to earn up to 7% per year in return.
What's more, there are no monthly admin charges or subscription fees for using the app or internet banking service – customers only have to pay for the services they use.
Although there are certain constraints and limitations with this type of account including time-consuming limit increases and limited cash withdrawal options, users still benefit from not having any additional fees associated with this account such as statement fees or beneficiary payment notifications.
All in all TymeBank Everyday Account offers one of the best cheque accounts in South Africa that comes with excellent perks and rewards intended to help maximize customer savings and deliver exceptional value for money.
9. Nedbank Pay-As-You-Use-Account
Nedbank's pay-as-you-use account is the ideal cheque account for South African residents or non-residents aged 16 and over.
It provides customers with convenient banking services with no monthly maintenance fees, only charging per transaction.
Those who make no transactions in that month are free from charges as well as all Nedbank internal transfers when utilising an ATM or their online service, notably making it one of the best cheque accounts available in South Africa.
The fees associated with this account vary depending on the type of transfer being made; 80 ZAR to send money between Nedbank accounts, 125 ZAR at a teller and 10 ZAR for instant online payments up to 10 000ZAR (with 49 ZAR thereafter).
An impressive daily limit of 2500ZAR makes this cheque account even more attractive and external debit orders come at 5.50ZAR each time.
For purchases using a card, there is no additional charge, but garage card transactions have a 4.30 ZAR fee attached to them while prepaid airtime/data comes at 1 ZAR and prepaid energy/LOTTO cost 2 & 2.60 ZAR respectively.
Furthermore, those who want access to convenience can take advantage of Nedbank's Money App which offers 24/7 mobile banking.
All in all, this cheque account provides users with a wide range of benefits and features that make it the best cheque account option in South Africa.
10. FNB Premier Cheque Account
For those looking for the best cheque account in South Africa, FNB's offering is ideal. With an annual income of 300 000 ZAR to 749 000 ZAR, this account allows customers to enjoy a variety of rewards and benefits while keeping their banking costs low with fees starting from just 219 ZAR per month.
Not only this, but customers can also benefit from eBucks – FNB's digital reward currency – allowing them to save on travel up to 40%, as well as earn up to 15% back at Checkers or Shoprite stores.
Furthermore, your cheque account can be used by extra family members free of charge, providing additional support for your loved ones.
With these numerous offers and incentives combined with its affordability and ease of use; it's no surprise that FNB's Cheque Account is known as one of the best accounts available in South Africa today.
Conclusion
For anyone looking to find the best cheque account in South Africa, there are plenty of options available.
Banks provide several competitive products that come with a selection of features, such as low monthly fees, modern banking technologies and quality customer service.
Consumers should keep in mind that an ideal cheque account is defined by more than just cost savings – they should look for accounts that also offer convenient access, secure payments and helpful customer support.
Furthermore, some banks may even allow customers to take advantage of exclusive offers and discounts on selected services.
It is important to research various offerings before signing up for any particular account so you can make the most informed decision possible.