Are you looking to start a business in Ghana but not sure where to start? Well, you've come to the right place! In this blog post, we will discuss some of the best and most profitable business ideas that you can start in Ghana today.
Ghana has a growing economy and a business-friendly environment, making it an ideal destination for entrepreneurs.
With a population of over 32.83 million people (2021), there are plenty of opportunities to start a successful business and make a good profit.
We've done the research for you and compiled a list of business ideas that have proven to be successful in Ghana. From agriculture to technology, there is something for everyone.
Whether you're a first-time entrepreneur or an experienced business owner, we've got you covered.
So, if you're ready to take the leap and start your own business in Ghana, keep reading to find out the best and most profitable business ideas to get you started.
Profitable Business Ideas and Investment Opportunities in Ghana
1. Internet and ICT Services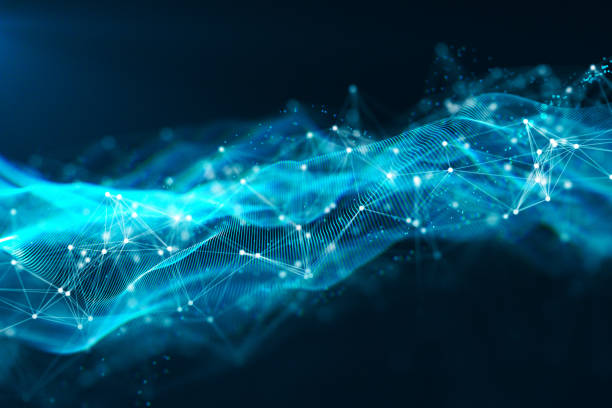 Ghana is lagging well behind a majority of African nations when it comes to providing their citizens with reliable and high-quality internet access.
This issue has become particularly pressing for online businesses, as these types of enterprises thrive on having an efficient and stable connection.
As such, entrepreneurs in the ICT industry have seen a great opportunity to use their knowledge and technical abilities to tap into this pool of demand; namely by creating more efficient systems that can adequately meet the needs of customers interested in starting digital companies.
In today's highly digitised world, this enterprise shows great promise for graduates looking for business prospects in Ghana.
2. Become an Uberpreneur
Starting an Uber business in Ghana can be highly lucrative. While you may need to invest anywhere between 16,000 and 40,000Ghc upfront, returns on investment can be dramatic.
You could even pay back a loan used to finance your cab purchase in a matter of months. The only challenge to this venture is locating drivers that are reliable and trustworthy, as they are difficult to come by in the area.
3. Open a Car Dealership Business
In Ghana, the car dealership industry has become increasingly lucrative for ambitious entrepreneurs and savvy investors.
From physical boutiques to online platforms, one can find a variety of niches within the market such as brick-and-mortar dealerships, used car merchants, local automakers, luxury automobile careers and multi-brand establishments.
The success of this sector is largely due to increasing consumer awareness of practical automotive expenditures by shopping around for pre-owned or even locally manufactured vehicles.
4. Become a Point of Sale Agent
As technology advances and the world becomes increasingly reliant on digital payment methods, the Point of Sale (POS) industry is one to keep an eye on in the coming year.
POS Agents are instrumental in decreasing long queues at bank branches by providing customers with real-time access to their accounts via debit or cash cards.
These machines allow cardholders to pay for products and services quickly and safely, ensuring a smooth transaction process that benefits both parties.
Becoming a POS Agent in Ghana will prove hugely lucrative as people demand faster transactions, making it essential for modern businesses to stay up-to-date with these developments if they want to compete and survive.
5. Start a Restaurant Business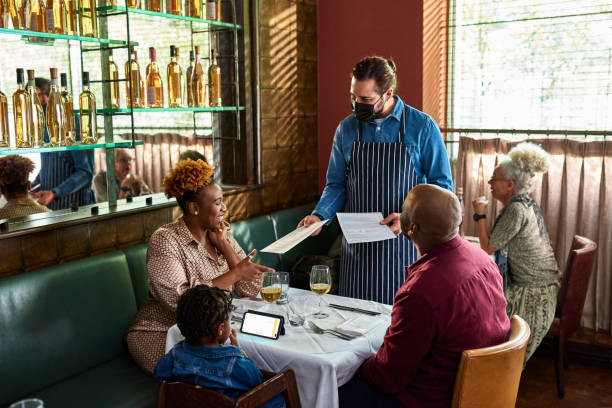 Opening a restaurant was once seen as an incredible risk venture in the early 1990s and even at the turn of the millennium. Achieving success was possible, yet failure was much more probable.
However, times have changed for the better and it is no longer necessary to spend long hours in the kitchen due to modern working practices.
This has created an opportunity in Ghana to set up a restaurant if desired. Before taking this plunge, however, it is essential that one completes adequate market research and decides on where their establishment will be located.
It's important to identify who your target customers are – whether they belong to a certain demographic or cover all types of people. Once you have established this then there is a greater chance of avoiding failure.
6. Manufacturing of Fertilizers and Pesticides
Fertilizers are essential components of a successful agricultural and farming system. They play a key role in increasing crop yields, which helps keep food prices low and assures the country has access to enough food for its population.
Agricultural goods are also important for bolstering the national Gross Domestic Product (GDP).
In today's world, investing in or launching bio-fertilizer and/or bio-pesticide companies can be extremely lucrative as there is an ever-growing demand for these products – especially from Ghanaian farmers who are concerned about avoiding chemical fertilizers due to their potential environmental impacts.
By starting such a business, one could quickly capture this expanding market and provide local customers with sustainable ways of increasing crop yields.
7. Start a Hotel Business
Starting a hotel business is an involved and capital-intensive venture that requires significant investment, especially since the return on investment can be long in coming.
It's no surprise then, why many hotels are owned by multiple investors who come together to fund the project.
Despite the large monetary commitment required to begin a hotel business, it can potentially grow exponentially; some have seen success not just in their home country but across multiple continents as well.
Hotels provide short-term housing for travellers, tourists, visitors and others, with options to purchase additional services while they stay – all at a rate defined by an economy of scale.
8. Start a Fish farming Business
Ghana is a nation which relishes the flavour of high-grade fish as part of its culinary repertoire.
In spite of the premonitions that operating a fishery necessitates copious quantities of energy, the opposite is typically true and all it takes to launch your own waterway business is simply a tiny plot over land, an adequate pond, and some beginning capital.
The location where you plan to house your venture should be strategically located in order to guarantee that it has easy access to continual aqua necessities such as freshwater supplies or creek flows.
Additionally, healthy fingerlings must be rigorously selected before making any financial commitments in this endeavour; one great option, in particular, could be the Tilapia species which has strongly established itself as beginner friendly since its inception into aquaculture systems worldwide.
9. Start a Waste Management Firm
Ghana is known to be suffering from a serious garbage crisis and unfortunately, the current government-sanctioned trash management firms are often unable to take on the tremendous burden alone.
It's all too common for individuals within the country to engage in unorthodox disposal methods such as throwing their trash into drainage systems or leaving it on the ground.
But this doesn't have to be an insurmountable problem! By starting your own waste management business, you can do your part in cleaning up Ghana and even potentially earn some profit from it.
If your diligence and results prove successful enough, you may attract favour from local officials – who could offer additional jobs or contracts.
10. Open a Barber Shop Salon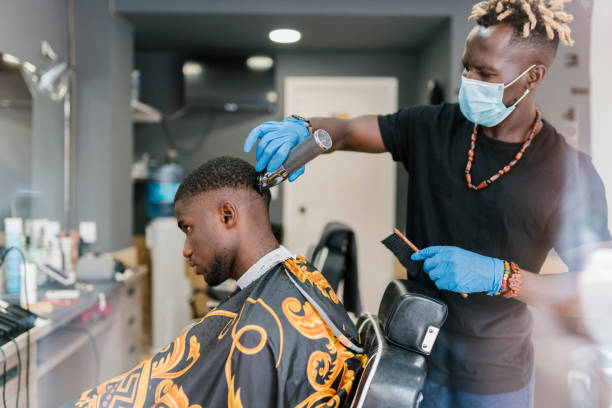 Running a barbershop is an extremely successful business venture which, with the right equipment and staff, can draw in customers from all over the city. Achieving success lies in offering quality service and creating effective branding to truly stand out from competitors.
Growing your business requires not just great services but smart technology too; shift working hours for employees, multiple operation centres, loyalty cards as well as coupon systems provide consumers with additional incentives whilst also increasing profit margins.
To really excel, you could even consider providing specialist home services at a fee – making your barbershop one of the go-to choices when people are looking for professional haircuts!
11. Start Bottled Water Production
Starting a bottled water production company in Ghana can be an intriguing venture for the ambitious entrepreneur.
This involves transforming water into drinkable formats, such as plastic and glass bottles, that can be easily sold to customers.
Once the water has gone through thorough processing and dehydration stages, it is sealed and marked with a nutritional label–a process that ensures the highest standards of quality control.
Additionally, regardless of economic conditions, consumers around the globe have an ongoing need for clean drinking water; this provides a steady flow of demand no matter what time of year it is–particularly during periods of high heat.
12. Dropshipping and e-Commerce
Dropshipping is a popular and lucrative option for entrepreneurs looking to break into the eCommerce space.
Essentially, it functions as an online store that allows you to sell items without physically owning any of the inventory being sold.
To set up shop, all you need to do is find a supplier and create an online storefront.
Rather than stocking your own products, your orders are fulfilled by your supplier who sends the item directly to your customer's shipping address upon receiving payment.
This means no additional overhead costs or storage fees associated with traditional business models, making dropshipping an attractive starting point for those seeking maximum profits with minimal investment.
13. Open A Gym and Training Center
In Ghana, gyms have been gaining traction in recent years as an attractive business opportunity.
As individuals are becoming increasingly aware of the potential negative effects associated with living a sedentary lifestyle, many Ghanaians have chosen to join a gym to become more mindful of their physical health and body image.
To sustain the success of this venture, monthly fees are usually charged for membership; regardless of how often one visits the gym or not.
This payment requirement typically provides enough capital for businesses to maintain quality equipment and facilities as well as hire qualified personal trainers and instructors who can meet their client's specific needs.
An optimal setup is necessary for any burgeoning entrepreneur hoping to break into this market: it must be conveniently located and equipped with quality apparatuses, dedicated personnel, and an individualized approach that separates it from other gyms.
14. Open a Vocational Training Center
As Ghana continues to modernize and diversify its economy, the demand for well-educated graduates with specialized experience is on the rise.
This presents an incredible opportunity for those looking to start their career in or out of the country, as businesses require personnel with a high degree of knowledge and skill.
Vocational training institutions can provide much-needed assistance for those hoping to enter into a specific field by providing courses geared towards developing practical employable skills.
Additionally, individuals with expertise in certain areas can look into starting tutorial services either online or in person that specialize in teaching various competencies; this type of venture could prove immensely rewarding due to the sheer number of people seeking further education and experiences within developing nations such as Ghana.
15. Microlending Business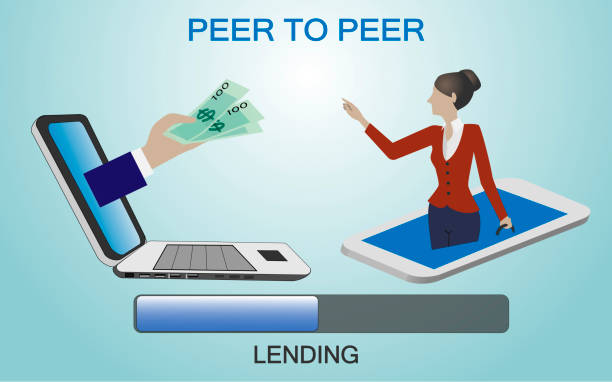 This may necessitate a large sum of money, but there is no harm in attempting it. Many Ghanaian firms take out loans on a regular basis to assist them to manage their operations and make investments.
Some small and medium-sized businesses cannot readily obtain bank loans, which is where your micro-lending business comes in.
This business appears to be hazardous and requires knowledge of finance and accounting before anything else.
You should also conduct thorough background checks on everyone before granting them access to your funds.
16. Start a Tour Guide Agency
Africa as a whole is a tourist hotspot. Nonetheless, security is keeping many visitors away from several African countries. However, Ghana is doing well in this aspect.
As a result, you may promote your services to visitors in their home countries, informing them that you would pick them up at the airport and serve as their tour guide.
Please share this page if you have a friend who might benefit from this list of business ideas in Ghana with little investment.
17. Investment in Real Estate
This was added last because the type of real estate that generates long-term profitability goes beyond just acting as a middleman between property owners and tenants.
In Ghana nowadays, every type of land and building purchased for rent or sale is quite profitable. The profit margins are absolutely incredible.
Roadside businesses, in addition to residential flats and townhouses, are in high demand in many Ghanaian cities.
You may be guaranteed to make a lot of money if you run a chain of businesses in Accra.
18. Start a Bureau De Change Shop
If you are a Ghanaian or live in Ghana and wish to engage in international commerce or business, you must get the necessary money.
This demonstrates that a bureau de change business in Ghana is a feasible business that an ambitious entrepreneur wanting to start a business may effectively launch.
The reality is that if you start a foreign exchange/bureau de change store in a commercial city in Ghana, you will undoubtedly earn a lot of business since it is a booming and sustainable business.
19. Offer Courier Services
Courier services are another profitable business concept. You want to tackle difficulties that arise from product deliveries using this business.
Starting and operating a courier business takes minimal money, but it may be highly profitable if effectively managed.
The business basically entails you transporting things and supplies from one location to another inside a metropolis.
Sometimes from one city to another, and as technology advances, from one nation to another.
People will always need to carry things from one area to another, therefore this business will undoubtedly be lucrative.
20. Start an Event Planning Business
Perhaps you've been working in the event planning sector for a while and have chosen to capitalize on this business idea by creating your own firm.
Perhaps you have previously assisted in the organization of events and desire that this might be a part of your working life.
There are several compelling reasons to continue with this profitable business opportunity in Ghana.
Most people lack the capacity to properly organize and execute all aspects of an event. As an entrepreneur, this is a business opportunity for you.
21. Start a Rural Farmers' Financial Institution
Ghanaian farmers are often plagued by financial troubles, leaving them unable to purchase the high-quality equipment and inputs needed to produce quality crops.
Furthermore, they also lack the resources necessary for effective marketing which reduces their potential profits.
Investing in a small-scale financial institution in rural or fringe areas of Ghana could be hugely beneficial for these farmers; providing funds and support for growing healthy crops as well as financing so that loans can eventually be repaid.
With prudent handling of finance, this kind of investment has historically been highly lucrative – building trust with the farmers over time could potentially prove extremely rewarding.
22. Open a Driving School
A driving school provides a unique business opportunity for an aspiring entrepreneur. Registration can be complex and requires obtaining various licenses from the appropriate government bodies, so it's wise to have a firm understanding of the legal requirements beforehand.
But once you're settled in, you will be able to offer training courses for a variety of vehicles – a service which companies and consumers alike may require.
All students must have access to quality instruction, and this is where your expertise as a first-rate driver yourself can come into play by giving your trainees the best possible learning experience.
With an increasing demand for car drivers, investing in such a business could prove to be highly lucrative – ensuring that it never goes out of fashion!
23. Open a Car Accessories Store
Starting an auto accessories and spare parts business in Ghana may be a great venture for entrepreneurs who have a passion for the vehicle sector.
Although you don't need to have a college education to launch your own store, it may be wise to start as an apprentice at another accessory and spare parts shop since working with someone else's company can help learn the tricks of the trade and prepare you for running your own enterprise.
It is important to note that this type of venture will never become obsolete because of its necessity in the automotive industry.
24. Open a Poultry Farming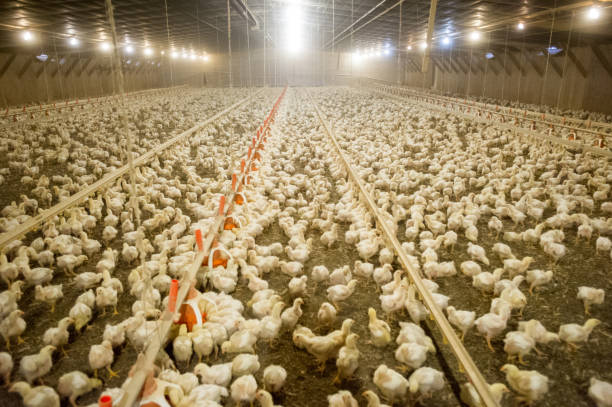 Poultry farming stands out as the most profitable and viable business venture in Ghana. Entrepreneurs can get started with a relatively low initial investment, usually just enough to secure a plot of land and construct necessary poultry structures.
These are composed of features like chicken houses, runs, feeders, waterers and roosts.
To keep their birds healthy, farmers should also purchase agro-inputs such as feed, fungicides and medication for treating any avian illnesses that may arise. Of course, an initial batch of day-old chicks is required too!
In order to protect their investments from theft or predation it is essential that businesses invest in the appropriate forms of security whilst promoting cleanliness around their property to help prevent the spread of infectious diseases among flocks.
25. Start a Mobile Phone Repairs Business
Starting a mobile phone repair and accessory business in Ghana could be a lucrative opportunity.
To get started, individuals should become educated on the basics of device operation and maintenance.
This could include taking courses or workshops that cover repairs, troubleshooting, and software installation so they understand their clients' needs.
Furthermore, investing in some professional-grade tools like screwdrivers, soldering irons, testers for batteries and other components will enable them to provide quality service.
Additionally, having equipment for accessory sales such as protective cases or screen protectors would create additional revenue streams from customers.
With knowledge of the industry coupled with appropriate resources in place, you can start your venture today with minimal initial costs!
26. Open a Beauty Salon
If you have a passion for beauty and believe the time is right to build your own success story, why not consider opening a beauty salon in Ghana?
This low-investment business idea offers plenty of potential, with an ever-growing market of clients who are eager to Test out new looks and styles.
Of course, it won't be easy – starting any business involves effort, determination and commitment.
The first step is determining what services you plan on offering in your salon: will it focus on basics like hair styling and manicures/pedicures or specialize in more advanced makeup artistry or skin treatments?
Once that's settled, verifying all permit requirements and designing a pleasant atmosphere suitable for customers are two essential parts of setting up a shop.
With these steps taken care of (and the guidance from insurance advisers, lawyers etc.
), the sky's the limit when it comes to growing your beauty salon into the dream business you've been envisioning!
27. Start a Delivery Services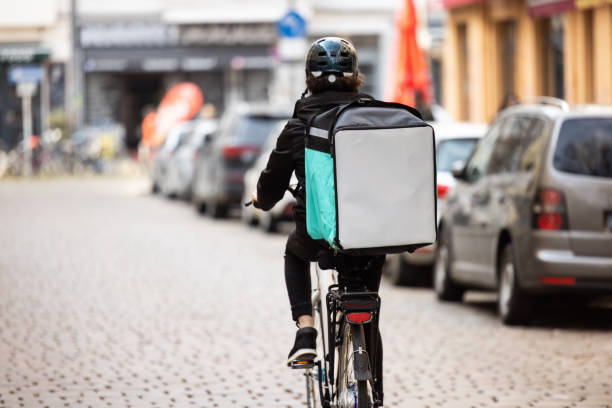 The e-commerce landscape in Ghana is experiencing an enormous boom, as the developing market provides businesses with a unique opportunity to ride the wave of its growth.
From groceries to clothing and home goods, more and more people are relying on mobile applications for their shopping needs.
With fewer competitors in the marketplace than in many other nations, entrepreneurs can launch services that fill this need without needing to compete with well-established companies right away.
In addition, larger retailers and e-commerce enterprises offer potential collaborations that could help these startups grow their businesses quickly while also providing a lucrative source of income.
28. Home Tutoring
Home tutoring may not be a widespread industry, but if you have a knack for education and are passionate about reading, you could be well-suited to become a tutor.
With the ever-increasing pressures placed on young students to excel academically, many don't possess the necessary knowledge or skill when it comes to mathematics, science and other more challenging school topics.
It might be worthwhile contacting parents of school-aged children who need guidance with their studies – especially those requiring greater instruction in technical areas of their curriculum – as this could lead to steady profit from your endeavours.
If you manage to acquire a generous number of students, the potential rewards make setting up your own home tutoring business an attractive proposition; one for which you can charge varying rates depending upon the difficulty level of each subject matter.
29. Start a Construction Firm
Considering the economic success that Ghana has long enjoyed, launching a construction business could be an incredibly lucrative endeavour.
To start such an enterprise, one would need access to significant capital in order to purchase heavy-duty equipment as well as hire and manage a sizeable team of labourers.
Despite the initial and ongoing costs associated with working in this realm, there is great potential for profit – particularly if you can offer superior craftsmanship and service.
Likely clients include both government entities and private companies who seek reliable contractors for their projects.
With sound planning and hard work, anyone passionate about the construction field can continue to grow their business into a major success story.
Final Thoughts on Business Ideas in Ghana
These are the eight most profitable small business ideas in Ghana that we could think of. What are your opinions, and what would you add or remove from this list? Let us know what you think in the comments area below.